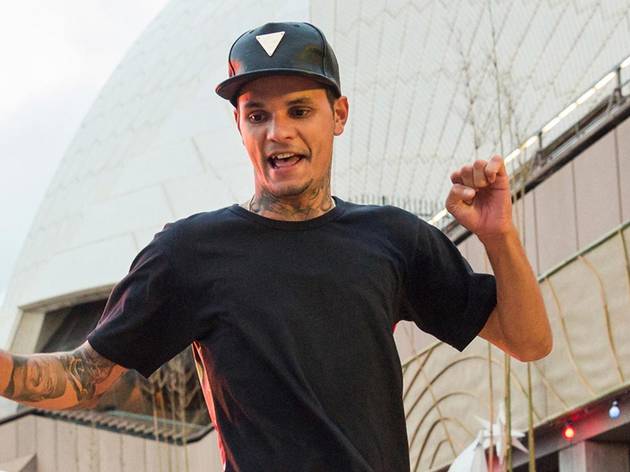 Time Out says
Move it Mob Style stars Daz and Jax Compton get the party started
Daz and Jax Compton, stars of hit Aboriginal and Torres Strait Islander hip hop and pop music show Move it Mob Style, are here to shake up your Sunday funday with their Muggera Dance Party.
Darren 'Daz' Compton is a proud descendent of Bundjalung, Munanjali, and Gamillaraay nations of the mainland, and the Mer people of the Torres Strait Islands, and has been a multi-skilled performer and dancer since the age of 13.
Jacqui 'Jax' Compton is a proud Wuthathi woman from East Cape York Peninsula, Queensland, and a Torres Strait Islander with family ties to Thursday, Badu and Moa Islands. Studying at NAISDA Dance College, she has extensive skills as a performer, dance teacher and choreographer.
Taking to the Joan Sutherland stage at the Sydney Opera House, they'll host a banging dance party to make sure you end the week in style. It's beaming into your living room live, and everyone's invited, whether you're a big or little kid. Even if you are a bit unsure on your feet, Daz and Jax will walk you through all you need to know.
So tune in to From Our House to Yours at 4pm, Sunday, May 31. And if you can't slide in then, no worries, it will be good to stream anytime shortly afterwards.
This article is supported by the Judith Neilson Institute for Journalism and Ideas.
Details