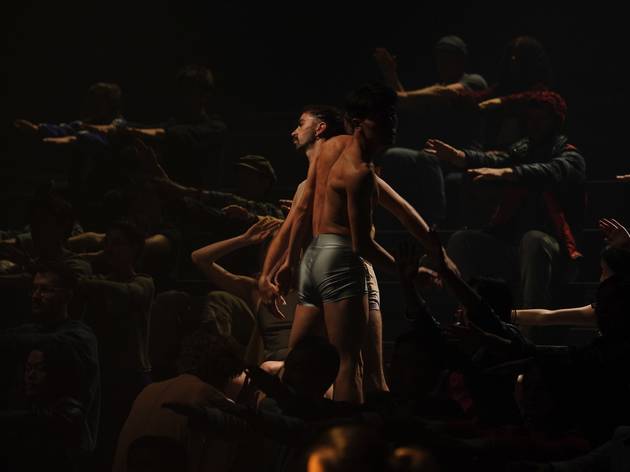 1/13
Photograph: Sarah Walker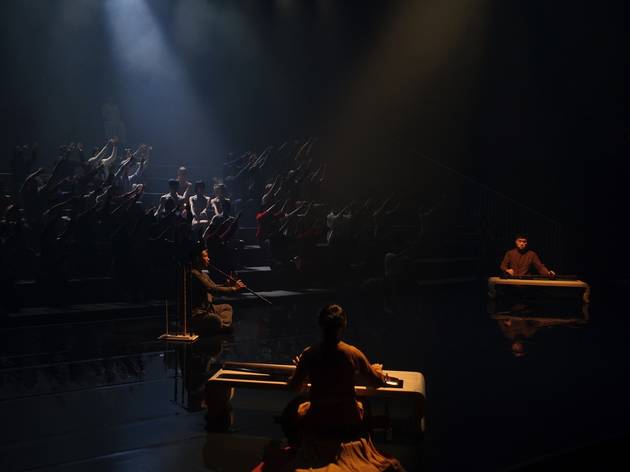 2/13
Photograph: Sarah Walker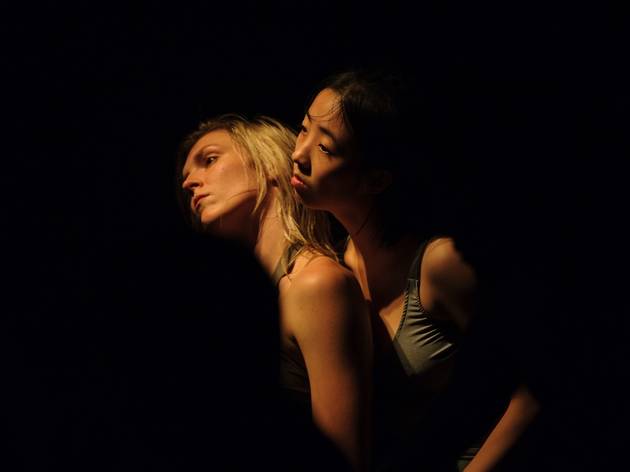 3/13
Photograph: Sarah Walker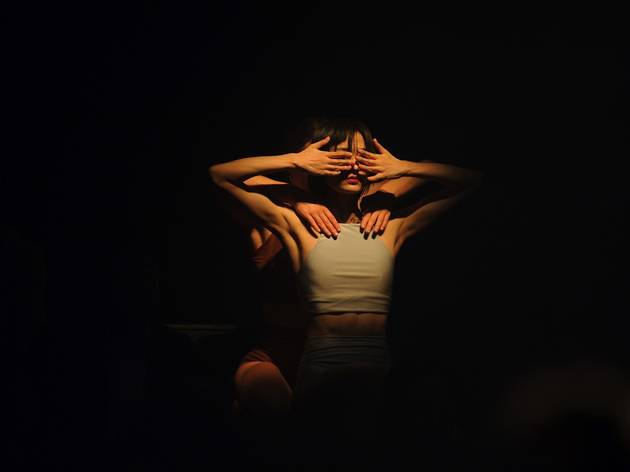 4/13
Photograph: Sarah Walker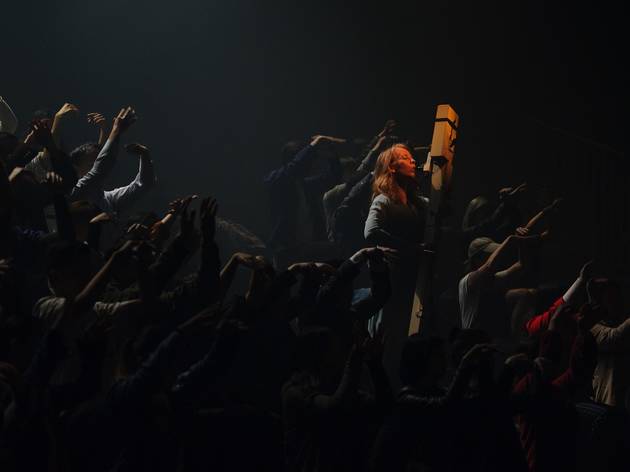 5/13
Photograph: Sarah Walker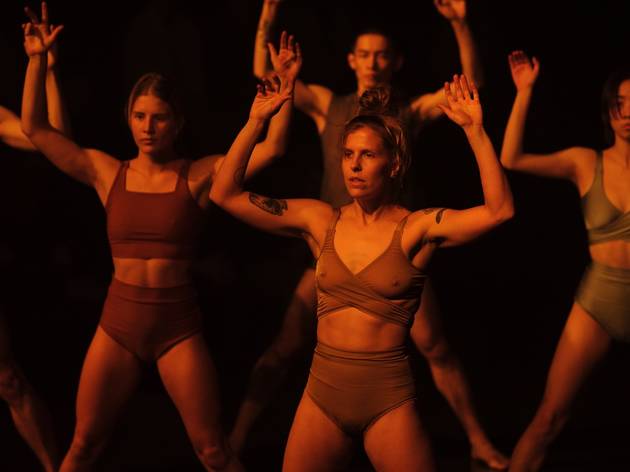 6/13
Photograph: Sarah Walker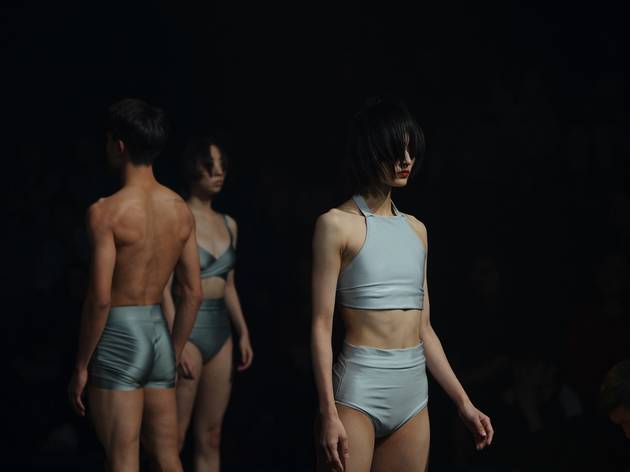 7/13
Photograph: Sarah Walker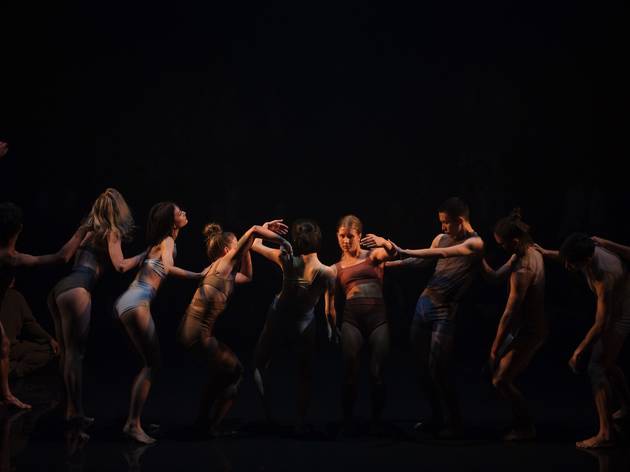 8/13
Photograph: Sarah Walker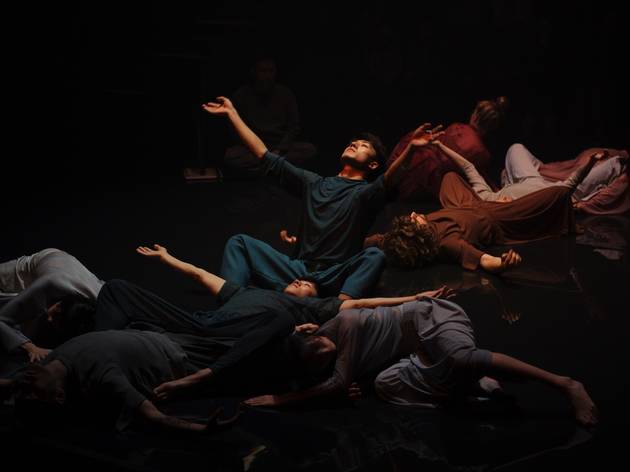 9/13
Photograph: Sarah Walker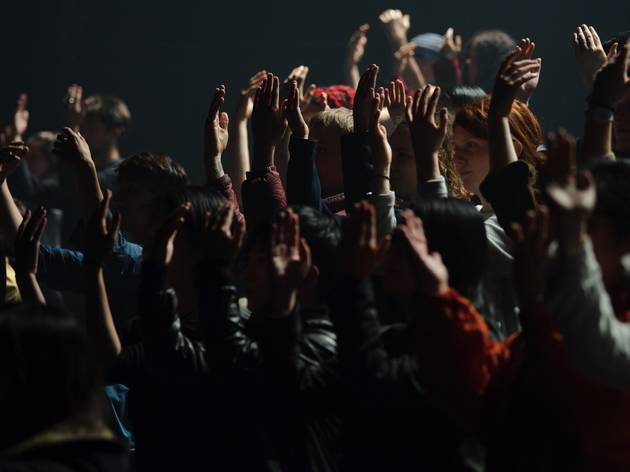 10/13
Photograph: Sarah Walker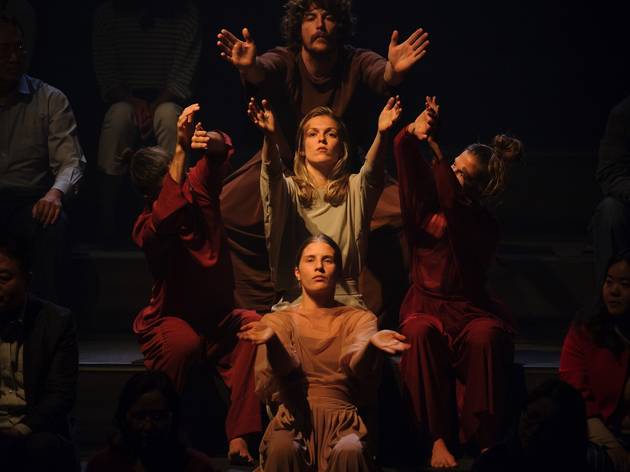 11/13
Photograph: Sarah Walker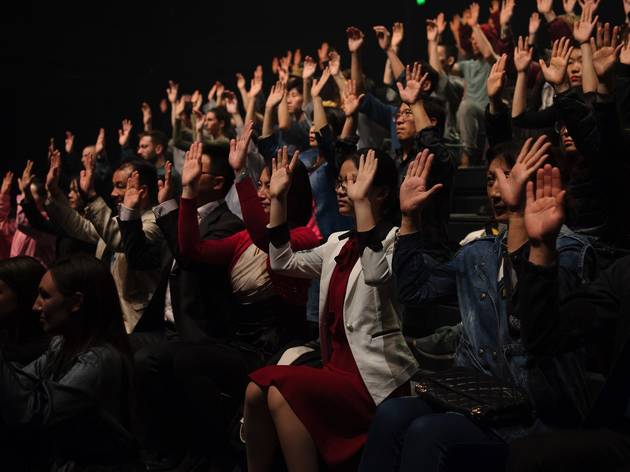 12/13
Photograph: Sarah Walker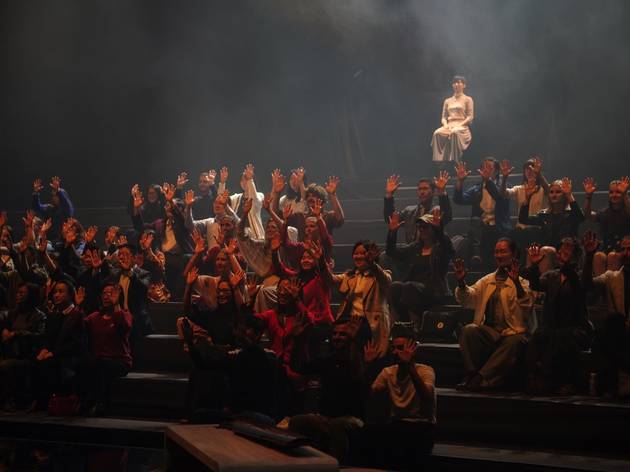 13/13
Photograph: Sarah Walker
Time Out says
This Sydney Festival dance performance by leading Australian and Chinese artists is truly immersive
Our every movement, our smiles, our frowns, our expressions of surprise are learned by mirroring; watching One Infinity, former Chunky Move director Gideon Obarzanek's new work with the Jun Tian Fang Music Ensemble, the audience is asked to not only consider, but put into practice the commonplace adage that to mirror is to learn. As a collaboration between Eastern and Western artists and a celebration of our shared cultural forms, it's also a salutary reminder that we never stop learning, that the mirror remains a potent symbol in a fracturing world.
The first surprising thing about this piece is the space. Two halves of the audience sit facing each other. The stage is a gorgeous black-lacquered mirror pool, on which sit various Chinese instruments, including more than one guqin and a recorder. The piece opens with Genevieve Lacey playing solo on this recorder, bringing birdsong to mind, but also the quixotic nature of thought itself. Wang Peng takes up the guqin, one of the oldest and most revered of China's musical history, and it's like we've entered another plane, delicate and precise and yet wonderfully resonant.
The dancers are already among us, and we watch them – alternately so close we can reach out and touch them, or from the other side of the stage – as they unfurl together like highly evolved plant life, or a human embodiment of inflorescence. These themes of growth and maturation will be echoed later, in a beautifully modulated sequence that begins with the dancers prostrate and writhing gently on the floor, gradually evolving until they're completely upright. This kind of tumescent, heaving focus on the sensuality of the physical world could almost be lurid, but something about the music in particular soothes and elevates the movement. It isn't sexual, although it's also hardly sexless.
Partnerships do emerge. Every so often, the piece finds a way to focus solely on a couple, and it's interesting to note that these couples are rarely, if ever, hetero. The first coupling is between two men, in a stunning pas de deux that manages to suggest both the love and support of two individuals and the complex history of East/West relations. Late in the piece, two women and then two men, entwine and embrace each other in pure expressions of love.
But individuality and its emphasis on personal desire is a mere substrata of this fine and considered work. The true heart of One Infinity lies in its belief in the community, in the communal. This is where we, the audience, come in. There's been a terrific discussion recently about participation and a company's responsibility for the wellbeing of its audience, and this production may represent the gold standard: we aren't given a choice as to how we'll participate, but participate we do, functioning halfway between inspired set decoration and vital aspect of the performance. And all we need to do is mirror. Damien Cooper's magnificent lighting design aides us all the way, managing to be both romantic and arresting.
The work represents more than a cultural exchange; it aims to genuinely bridge and even fuse traditions and in the process create something entirely new. Certainly, One Infinity is unlike anything you've seen before, with its cross-cultural musical composition, its multinational troupe of dancers, and its highly unusual dramatic structure. The performance is introduced to us, along with the easy instructions, in English and Mandarin, but of course dance transcends all language. In any mirror we always see ourselves, but here the refractions are a shared space, haunting and sublime.
This is an edited review of the Melbourne Festival season of One Infinity.
Check out our top 20 picks of the 2019 Sydney Festival program.
Details
Users say