10 things you didn't know about Jamie Foxx
How much do you know about the ridiculously talented Oscar-winner?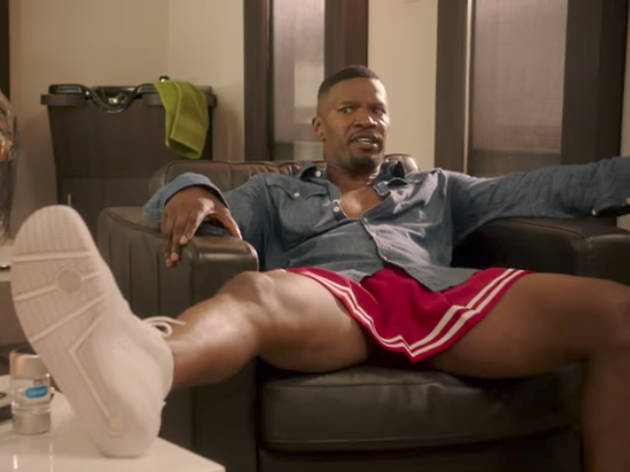 New sitcom White Famous debuts on Stan on Monday October 16, the same day it premieres in the US. It's about a talented young African American comedian, Floyd Mooney (SNL's Jay Pharoah), who's poised to cross over into mainstream success, but finds that maintaining his credibility as he becomes 'white famous' is a tricky business.
The series, which is co-produced by Jamie Foxx and features Foxx playing himself, was inspired by the 49 year old's early career. The Oscar-winning star of Ray and Django Unchained got his start in stand-up comedy in the late 1980s and has now teamed up with Californication's creator, Tom Kapinos, to turn those experiences into a show.
Foxx has his fingers in so many pies – as actor, comedian, musician and TV producer – it's hard to keep up. So here's a quick rundown on ten things you may not know about Jamie Foxx...
1 His real name is Eric Marlon Bishop and he was born in Terrell, Texas.
2 He's been playing piano since he was five years old.
3 He won a scholarship to study classical music and composition at United States National University, San Diego, and earned a crust as a musician from his teenage years.
4 Egged on by a girlfriend, he first performed stand-up at an open-mic night in 1989.
5 He took on the name 'Foxx' in homage to pioneering African-American comedian Redd Foxx, and the gender-neutral 'Jamie', because women comedians were often given more opportunities on stand-up bills because of their relative scarcity.
6 Ironically, the Wayans Brothers' sketch show In Living Colour gave Foxx his first steady TV job in 1991 – and his signature role was in drag as 'Wanda'.
7 His debut album, Peep This (1994), did poorly, but 11 years later his sophomore effort, Unpredictable (2005), made it to number one on the Billboard Chart and sold 2 million copies.
8 Foxx has sung on two tracks that were number one hits – Kanye West's 'Gold Digger' (2005) and Twista's 'Slow Jamz' (2003).
9 With 2004's Collateral and Ray, Foxx became one of only two actors ever to be nominated for two Oscars for two films in the same year. (Al Pacino is the other one.)
10 For Ray, he had to learn to play and sing like Ray Charles and move like a blind man, but he maintained that the hardest part about the role was "losing weight".
10 essential Jamie Foxx films
1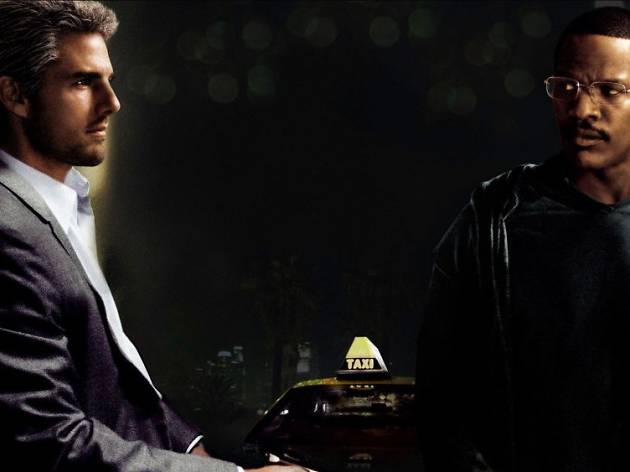 Los Angeles cab driver Max (Jamie Foxx) has a dream: to end a decade's drudgery, set up a limo-rental company, and find some time for himself in the Maldives. Then Vincent (Tom Cruise) starts trying, against regulations, to hire Max's chauffeuring skills for the whole night. The temptation of fast money wins out, but the dream turns into a nightmare: his client's on a killing spree, needs transport, and isn't about to let Max go off telling tales.
2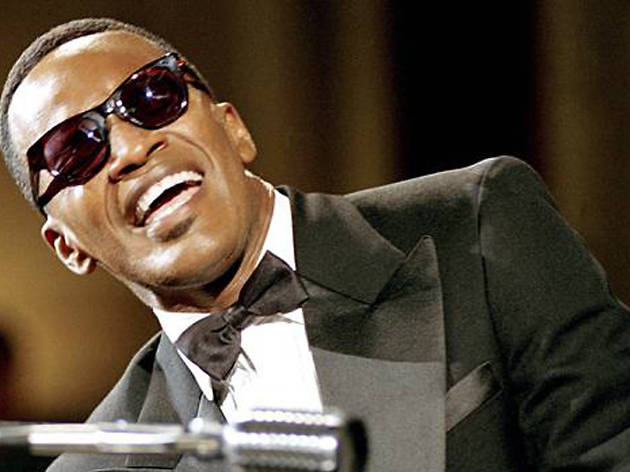 Foxx is simply amazing here, stepping into the shoes of soul legend Ray Charles in this movie, directed by Taylor Hackford, that tells Charles' life story from childhood up till 1966.
3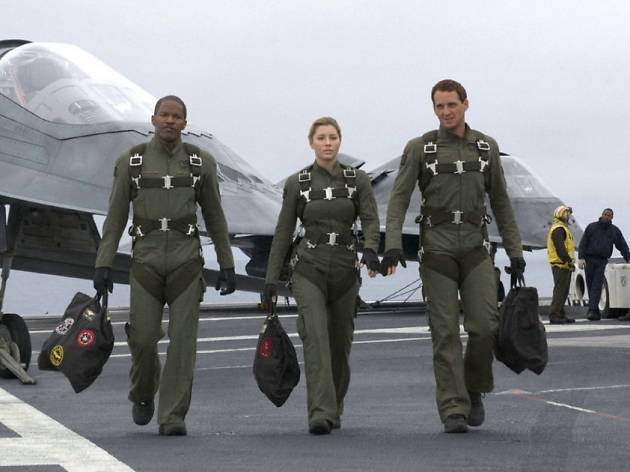 Crack pilots Josh Lucas, Jessica Biel and Foxx are joined in formation by a gleaming new high-tech un-manned aircraft dubbed EDI – or Extreme Deep Invader. Cue yards of CGI fly-boy action – Top Gun for the digital generation?
4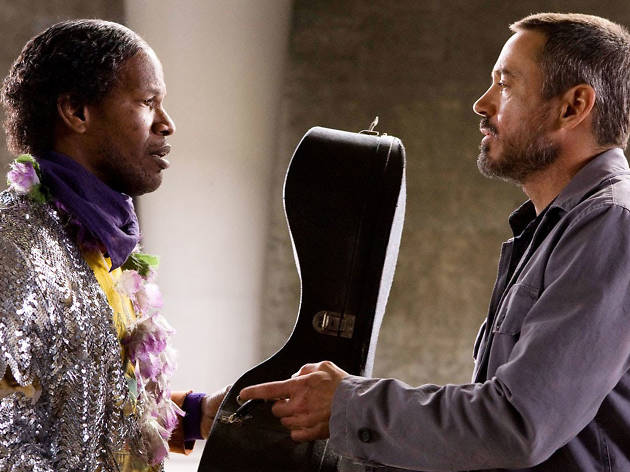 Joe Wright, the director of Atonement, adapts Steve Lopez's memoir of meeting and getting to know disturbed homeless musician Nathaniel Ayers (Foxx). Foxx's performance is admirably unshowy.
5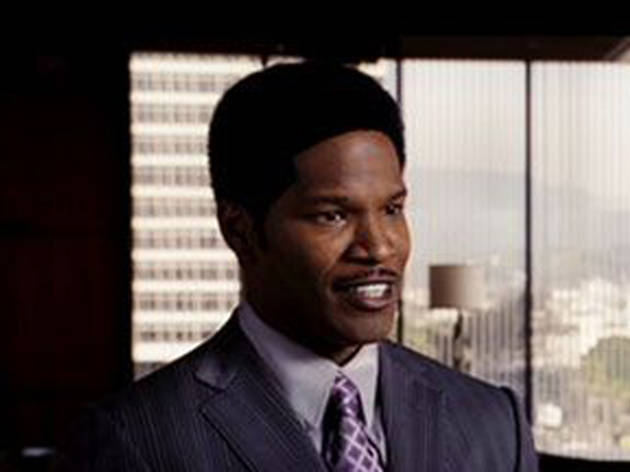 Dreamgirls traces the fractious rise of a Supremes-like singing group from the American 'chitlin' circuit' to worldwide stardom, a voyage that pushes aside big, brassy Effie White (Jennifer Hudson), the Dreams' lead vocalist, in favour of skinny, feather-voiced Deena Jones (Beyoncé Knowles). It reserves singing and dancing for the stage until Jamie Foxx randomly bursts into verse while strolling down the street.
This is a meaty spaghetti western, heavy on the spicy sauce and ketchup and peppered with the sort of unforgettable touches only Tarantino could get away with. Foxx is Django, freed from a chain gang by German bounty hunter Schultz (Christoph Waltz), and on a mission to rescue his wife, Broomhilda (Kerry Washington). Only trouble is, Hildy is owned by moustache-twirling Mississippi slavemaster Calvin Candy (Leonardo DiCaprio), whose ugly reputation precedes him.
A seemingly mundane day for US President James Sawyer (Foxx) turns near-apocalyptic when hostile forces blow up the Capitol building and take over the White House. Fortunately, low-rung Secret Service agent John Cale (Channing Tatum) is on the premises. He quickly teams up with the more-resourceful-than-he-looks POTUS, and both of 'em start showing these unpatriotic bastards a bullet-riddled thing or two.
8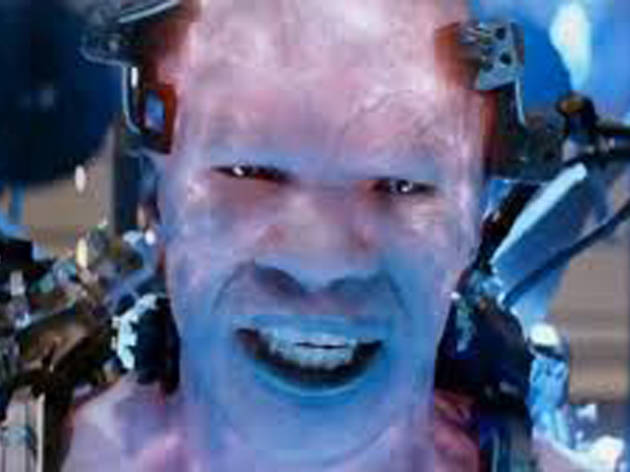 The Amazing Spider-Man 2 (2014)
We find Spidey late for his high-school graduation (thanks, of course, to a truckload of stolen plutonium) and questioning whether he's ready to go out into the big wide world of commitment and responsibility. But it's not long before other, more life-threatening concerns arise in the form of Foxx's recluse-turned-power-conductor Electro and Dane DeHaan's childhood buddy-turned-spoilt rich kid Harry Osborn.
9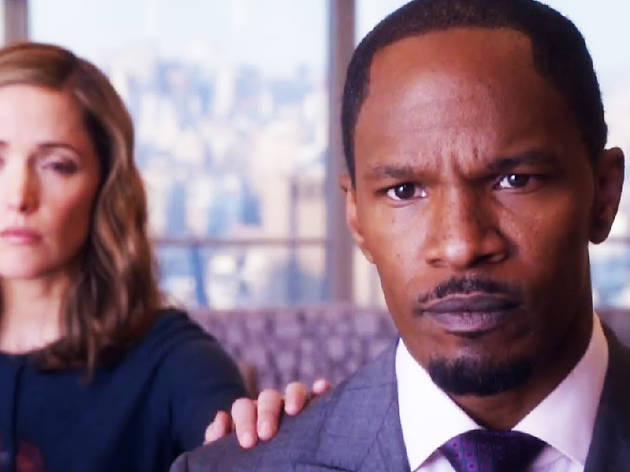 Annie (Quvenzhané Wallis) is a plucky New York foster kid who, by chance, becomes the live-in ward of an antisocial billionaire (Foxx, terrific as mayoral candidate Will Stacks). At first, Stacks is literally allergic to poor people – 'germaphobic' – but after singing some songs with Annie, he learns that the 99 percent might just be human after all.
In Baby Driver, Shaun of the Dead director Edgar Wright takes the car-chase action film – loaded with tyre squeals – and weds it to a cracking jukebox playlist. A getaway driver with dreams of going straight, Baby needs music to drown out the tinnitus-induced buzz in his head. Among the film's two-bit thieves and criminal masterminds, Foxx is the loosest cannon and Baby's most serious threat.