AACTA Film Fest and AACTA Shorts Fest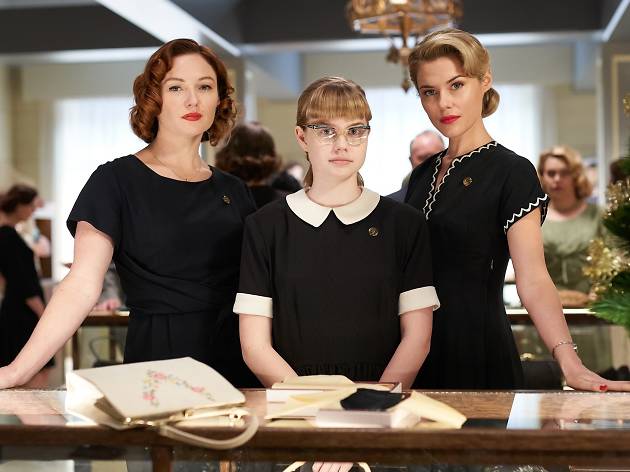 [Sponsored] Get in on the exclusive screenings held by Australia's film and television academy
More than 45 local features and shorts, along with Oscar-nominated short films, will be screening at Event Cinemas Bondi Junction as a part of a series of events presented by AACTA in August and September.
On Monday August 20 at 6.30pm the Oscars Short Film Program will screen. This is an exclusive showcase of the ten shorts that were nominated for the Academy of Motion Picture Arts and Sciences' animated and live action short film categories this year. They include an Australian nominee for Best Live Action Short, Derin Seale and Josh Lawson's 'The Eleven O'Clock'.
On Wednesday August 22, AACTA Pitch will make its debut, looking to discover Australia's next hit scripted series for television or web. The pitching competition will give shortlisted finalists the chance to pitch their series in front of a industry judging panel and a live audience. Then Thursday August 23 will see the AACTA Short Film Program shown on the big screen – this year's nominees for Best Australian Short Film and Best Australian Animated Short, with winners to be announced at the AACTAs in December.
Later on, in September, the AACTA Film Fest will warm up for the award season, with screenings of 38 Australian feature films from the past year, many of which are exclusive screenings or films yet to be released (such as the pictured Ladies in Black). All films are competing for nominations in the 8th AACTA Awards, so you can get a snapshot of the high calibre and diversity of Australian cinema, including such gems as Upgrade, Sweet Country, Cargo and Swinging Safari.
To enjoy all of this, all you need to do is become an AFI | AACTA member. Membership is open to everyone and starts at just $70. You'll receive complimentary entry to all screenings for you and a guest, great cinema discounts and exclusive access to AACTA's online viewing platform.