American Express Openair Cinemas Inner West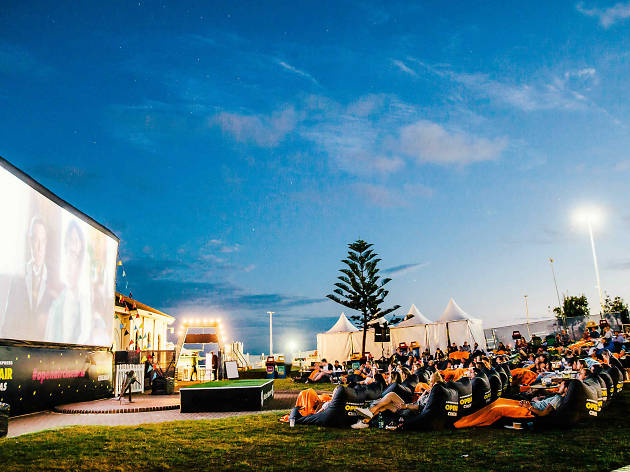 [Sponsored] American Express Openair Cinemas returns to the University of Sydney from January 10
[Sponsored] Cadigal Green, on the south-of-King-Street side of the University of Sydney, is hosting the new season of American Express Openair Cinemas.
This year there are five weeks of screenings, many including DJs and live music. Dogs are not just tolerated at every screening, they're positively welcomed.
Food comes courtesy of Salt Meats Cheese, including their signature Truffle Pecorino Pasta and pizza. The bar will be serving Giesen Wines, Pimms, 4Pines craft beer, Black Devil Cider and Champagne Duperrey for those looking for the ultimate VIP experience. There will also be Häagen-Dazs ice cream and fresh popcorn.
Tickets start from $15 and American Express Card Members get a whole range of benefits including 15 per cent off all tickets and complimentary blanket hire. Doors open at 6pm and movies begin at sunset.
Click here to see the entire program and book tickets.