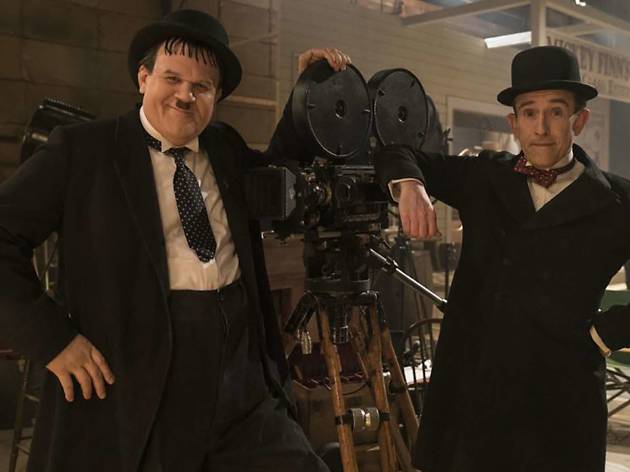 Catch new movies featuring big stars as the sixth British Film Festival comes to Palace Cinemas
The British Film Festival is returning for a sixth year with a star-studded line-up of new British films and restored classics.
Among the movies playing is the Keira Knightley-helmed Colette, which tells the true story of 19th-century French writer Sidonie-Gabrielle Colette and is directed by Wash Westmoreland (Still Alice).
Led by Michael Caine and an all-star British cast, King of Thieves is a comedic retelling of the Hatton Garden robbery, known to most Brits as one of the most daring heists in British history.
Another highlight is Stan and Ollie, which stars Steve Coogan and John C. Reilly as one of Hollywood's greatest duos, Laurel and Hardy.
Yet another true story comes to the festival in Vita and Virginia, which recalls the love affair between socialite Vita Sackville-West (played by Gemma Arterton) and literary icon Virginia Woolf (Elizabeth Debicki).
Stay tuned for more festival line-up details as they emerge. The festival will play across Sydney's Palace Cinemas from Thursday, October 25 to Wednesday, November 14.