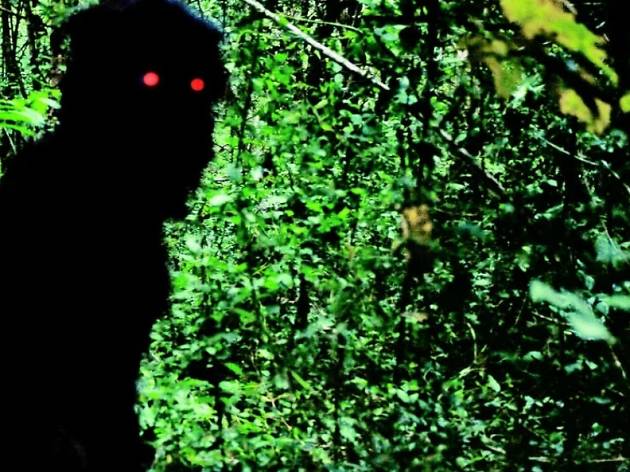 Time Out says
Witches, ghouls, magic and demons abound in a free festival of fantastic and sinister cinema
This newest season of free movies from the archives of world cinema delivers supernatural stories from seven different nations. The Art Gallery of NSW presents these films as an adjunct to its magisterial Japan Supernatural exhibition, and it ranges from a legendary Italian horror film to two neglected Australian classics of the uncanny.
As the gallery notes, "cinema is a ghostly medium", well suited to otherworldly tales that pick at the stitching of our established lives and slip into bizarre and unknown realms.
Few who've seen Nicolas Roeg's adaptation of Daphne du Maurier's novel Don't Look Now (1973) will ever forget its devastating beginning or its shocking ending. This story of a grieving couple spying ghosts in Venice stars Donald Sutherland and Julie Christie.
Apichatpong Weerasethakul's Uncle Boonmee Who Can Recall His Past Lives (2010) won the Palme D'Or at Cannes and features shapeshifting creatures that are inspired by the eerie aesthetics of low-budget Thai films.
BeDevil (1993) is artist Tracey Moffatt's profoundly weird trilogy of ghostly tales told to her by her Indigenous and Irish relatives and shot on artificial-looking sets. Recently restored by the National Film and Sound Archive, Ann Turner's Celia (1989) concerns an eight year old in Melbourne in 1957 dealing with a series of reality checks, from discovering her grandmother dead in bed to being told she can't play with the kids next door because their parents are communists. Scenes where Celia imagines troll-like creatures from a scary storybook have the authentic chill of childhood imagining.
Two films are from Italy: Happy as Lazzaro (2018), a parable about feudal servitude that takes an imaginative leap across time, and Suspiria (1977), Dario Argento's famous giallo horror film in which a dance academy in Germany is a front for a modern-day coven of witches.
Céline and Julie Go Goating (1974) is Jacques Rivette's epic New Wave film in which a librarian and a magician discover a mansion in Paris where ghosts act out a gothic melodrama. A key influence on David Lynch, George Romero and Lucrecia Martel, Carnival of Souls (1962) is an atmospheric, low-budget US film about a woman who survives a car crash only to be haunted by a mysterious stranger, and features a famous danse macabre finale in an old ballroom.
From British director Bryan Forbes (The Stepford Wives) comes 1964 effort Séance on a Wet Afternoon, in which the great method actress Kim Stanley (Oscar-nominated for the part) plays a medium who convinces her feeble husband (Richard Attenborough) to kidnap a child so she can help the police solve the crime.
Czech new wave film When the Cat Comes (1963) involves a magician whose cat wears sunglasses and reveals the secret lives of the people it meets. The unfaithful turn yellow, thieves are grey, lovers turn red and liars are violet. It's a parable for life under authoritarian rule.
Daughters of the Dust (1991) is an intergenerational period drama about an African-American family planning to depart their island off the coast of Georgia – the film was a key inspiration for Beyoncé's album Lemonade.
Screenings take place in the Domain Theatre and free tickets are available to book online (recommended) or can be obtained outside the theatre from an hour before start time.
Details