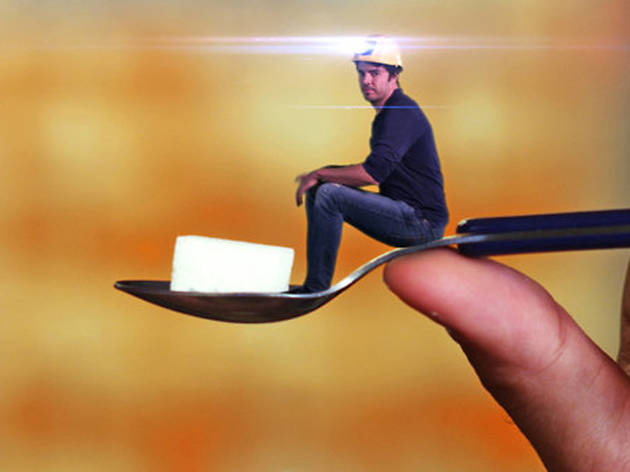 FanForce
Screen any film you want in any cinema with FanForce – the people giving cinema back to the people
It's no secret that a lot more films are made than are ever released in cinemas. But that doesn't mean nobody wants to see them.


Enter
FanForce
. FanForce is a Surry Hills-based agency that allows members of the public to host a screening of whatever movie they want, wherever they want it.
Danny Lachevre started up Fanforce with Walter Bienz, with whom he also runs film marketing agency the Solid State. They're well placed in the industry to get niche films, like their biggest success That Sugar Film, onto the big screen.
"Some of the films we'll work on will have tens of thousands of fans on Facebook and not always get picked up by a distributor for a national release," says Lachevre. "So that's where we thought a platform like FanForce could really bridge that gap."
It's all pretty simple. You
contact them
and let them know what film you'd like to host and at which cinema. Then they set it all up and leave you to get the word out about the screening. A screening doesn't go ahead unless you sell enough tickets by the deadline, so there's no financial risk for anyone involved. Not the best at marketing? No worries. They'll help you out on the promotion side. You even get a five per cent cut of the takings.
FanForce is ideal for everyone who loves film – whether you're a cinema owner, a filmmaker, someone raising awareness for a cause or just someone who really, really loves
The NeverEnding Story
. "There are people out there who are big fans of an old film and just want to see it on the big screen," Lechevre says.
Locally made low-budget features recently brought in front of audiences through FanForce include sci-fi movie Terminus; Lawrence Leung and Ben Chessell's comedy Sucker; and Crushed, a mystery drama based around a vineyard and filmed in Mudgee. Chris Dockrill, the creator of musical The Island of Dr Moron, which he staged in Paddington at the end of 2014, is hosting his own screenings of the filmed version.
Some screenings are organised by people passionate about the subject of the film. The documentary Only the Dead, about war correspondent Michael Ware in Iraq, has had screenings in regional areas organised by people in the military.
Lechevre also gives the example of a fruit shop owner in Noosa who heard about That Sugar Film and organised his own screening to promote his business and healthy eating. "He put posters up in his shop and pulled in 300 people. He even introduced the film and explained why it was important to him."
Lachevre says the screenings are often "electric". "You've got people who really want to be there. They're really dedicated to that particular film or issue, and it just makes for a really great night out."