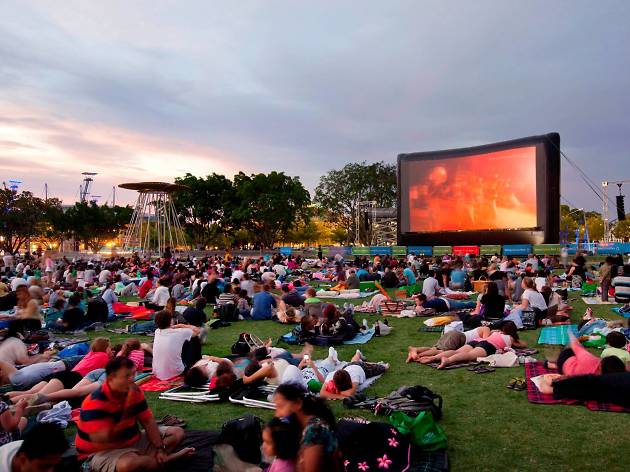 Family-friendly hits of 2016 screen for free (free!) at the Olympic Park in January
Cathy Freeman Park opposite the ANZ Stadium becomes the scene for family movie nights in January as Movies by the Boulevard returns for a 16th bow.
Highlights include Disney's pro-diversity animation Zootopia; laconic Kiwi comedy Hunt for the Wilderpeople; and the all-female Ghostbusters remake.
Aussie crowpleaser Strictly Ballroom will screen on January 25, and Red Dog prequel Red Dog: True Blue screens on January 26. The annual program of short films, Short Soup, is back too.
Food and drink is on sale each night at 6pm and the movies start at 8.30pm. Themed dress-up nights will take place as well.
Click on the Dates and Times tab for the complete program.