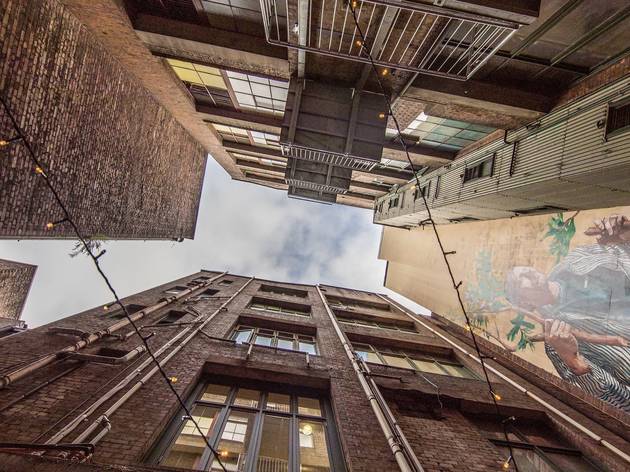 Since I Left You's courtyard becomes the scene of a boutique cinema
Your friendly neighbourhood small bar in Kent Street is holding film nights every second Wednesday until March 28. On show will be a curated program of feature films, documentaries, and short films, with an emphasis on local Sydney product.
On January 28 it's a night of short films by Sydney filmmakers. On February 14 – perfect for Valentine's Day – it's Neil Armfield's acclaimed film of Holding the Man, the Sydney gay romance that had audiences in floods of tears a couple of years back. On February 28, Vanessa Gray's Highway, about a hitchhiker who receives messages from the future, will screen.
The Last Goldfish on March 28 is a documentary about Manfred Goldfish, who tried to suppress the trauma that made him a refugee in 1939. His filmmaker daughter unearths her father's extraordinary story.
To enhance the viewing experience, SILY has created a SILY Screening Specials Menu, where guests will be able SMS their order, thus eliminating the need for anyone to have to leave their seat. On offer will be a Four Pillars G+T menu, popcorn (including SILY Crack Corn), as well as SILY's usual menu of toasties and waffles.
Tickets are just $5 with proceeds going to charities selected by the filmmakers.