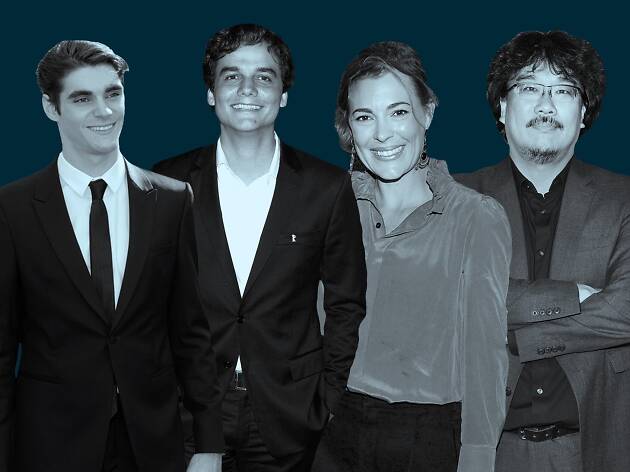 Sydney Film Festival welcomes international and local film guests
Major filmmakers and actors are flying into Sydney as SFF kicks off
Sydney Film Festival got off to a star-studded start last night with the world premiere screening of Rachel Ward's new comedic drama Palm Beach. Ward and many of her distinguished cast walked the red carpet at the State Theatre for the screening, which marked the opening night of the 66th Sydney Film Festival.
Ward, who enjoyed an international film acting career before turning to directing, will be making another public appearance, discussing her life and work with David Stratton at the Ian Macpherson Memorial Lecture on Monday June 10 at the SFF Hub at Town Hall.
And she's far from the only filmmaker who will be appearing in person at SFF. Another Australian actor turned filmmaker, Mirrah Foulkes, has made a daring film called Judy & Punch. She will be appearing at the Hub on Sunday June 9 alongside her stars, Mia Wasikowska and Damon Herriman, as well as her producers, to discuss making the film.
Brazilian star Wagner Moura has also turned his hand to filmmaking. The actor who electrified Netflix viewers with his performance as drug lord Pablo Escobar in the first two seasons of Narcos has made Marighella, about a Brazilian revolutionary who defied the country's military dictatorship in the 1960s. Catch Moura talking about this incendiary film with Sandy George at the Hub on Sunday June 9.
Florian Henckel von Donnersmarck is the German director who made the stunning, Oscar-winning film The Lives of Others. His new movie Never Look Away is garnering raves, and he'll be presenting the film at SFF and appearing in an extended Q&A with David Stratton at the Hub on Tuesday June 11.
Not forgetting the Korean director Boon Jong-ho, fresh from his triumph in Cannes where his film Parasite picked up the Palme D'Or. He'll be chatting to festival director Nashen Moodley right after the screening on Sunday June 16.
RJ Mitte became a figurehead for inclusion of actors with disability thanks to his role as Walter White's teenage son in Breaking Bad. Mitte is starring in an Australian film, Standing Up for Sunny, and taking part in a panel discussion at Hoyts EQ on Saturday June 14, discussing the importance of authenticity in films depicting disability.
There are many more talks and personal appearances taking place during Sydney Film Festival 2019 – check the website for all the details on these exciting free events.