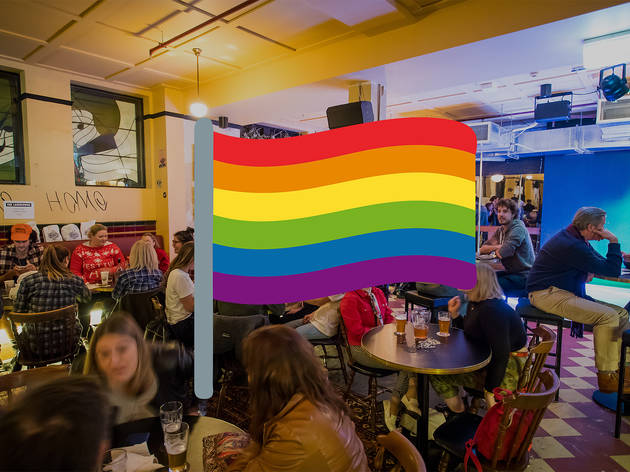 Funnel that urge for a celebratory boogie and schooner into the Lansdowne
It's a resounding 'YES' to marriage equality from the people of Australia and you're probably wondering what to do with all that jittery energy. May we suggest getting up from your desk right now and heading to The Lansdowne for their 'YASS Party'.
Kicking off at 2pm with performances from the Magda Szubanskis, DJ sets from GiRLTHING and the Communal House Collective, the party pub will be flinging beers, $10 lunches and an atmosphere of jubilation throughout the day. Can't wag from work? No problem, the performances and good times go until late. Say "phew" over a couple of brews and plan for the impending political storm over the next few months on the dancefloor.