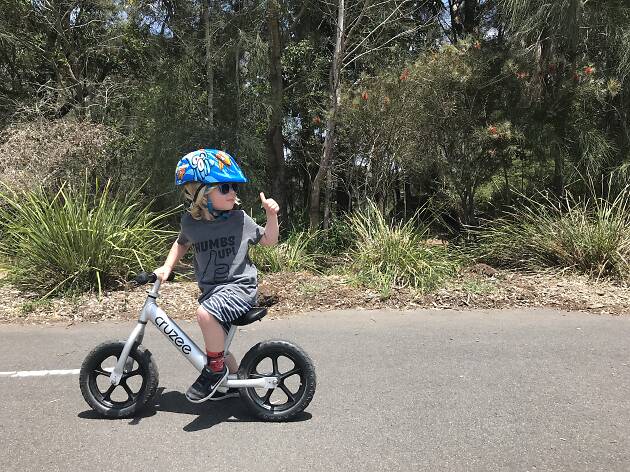 Take kids on training wheels to this free cycling school in the summer holidays
If Santa brought your kiddo a shiny red two-wheeler this year, but the little racer is still wobbling without training wheels, bring them to this free bike riding course at the Sydney Park Cycling Centre. It'll be running throughout the school holidays on Saturdays and other selected dates, and will teach your kids the cycling basics with help from instructors and a little parent tuition.
The clinics run from 11am-2pm and they're best suited to learner riders aged 3-8. There's no need to book ahead, simply show up with your bike and helmet – or use the hire equipment – and get pedaling.