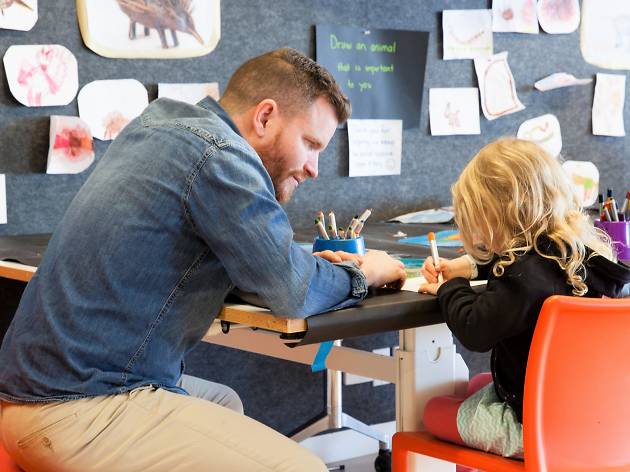 Keep young minds buzzing with an art program that inspires the little activist within
Given the current state of affairs in the grown-up world, it's fitting that the MCA's 2018 school holiday program is encouraging activism and inviting youngsters to speak out about issues important to them.
The program begins with an exploration of two summer exhibitions running at the museum, both of which engage with language and text. Jon Campbell: MCA Collection features colourful, towering Perspex boxes and fabric banners adorned with Australian slang, slogans and sayings that recall suburbia, adolescence and our sports and music scene, while Word: MCA Collection showcases political posters and paintings addressing issues such as land ownership, Indigenous rights, equality and uranium mining.
Kids are then invited to choose a cause important to them and create their own text-based artwork or activist poster, inspired by the typography and art they've just seen. They'll have the option of taking their work home or adding it to a larger artwork inside the gallery.