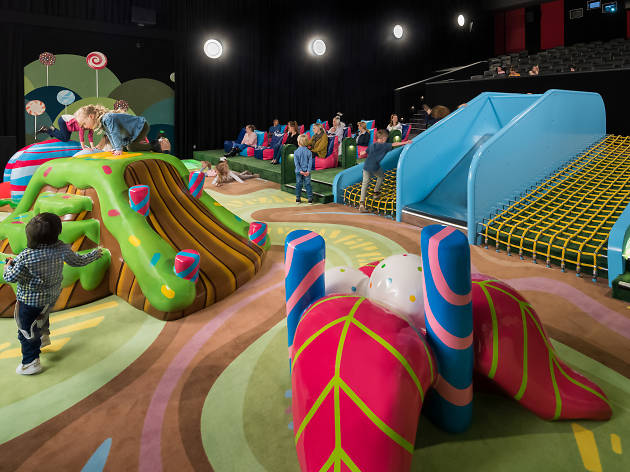 Time Out says
A cinema playground for little movie fans has opened in Macquarie Fields
Taking the kids to the movies is a great family day out, but if they need to run off some of that choc-top sugar strength, cinema aisles aren't the best place to do it. So, silver screen giants Event Cinemas has come up with the perfect wriggly remedy, and they're test running the family-friendly experience at their Macquarie Fields complex.
Event Junior is a dedicated space for kids under the age of eight, where they can race around slides, climbing nets and interactive digital games before, after or during the intermission of new release family movies. If there aren't any flicks your little rugrat wants to see, you can simply book a one-hour play session at the Event Junior jungle gym for $5, with free entry for caregivers. If you are in it for the storytelling action, book standard movie tickets and the kids can go wild in the ten-minute intermission, or whack on an extra 30 minutes of playtime for $5.
They really get the needs of the young family here, and also offer comfy daybeds and bean bags instead of stiff straight back chairs, as well as a kid-friendly movie snack menu. And if your kidlets really dig it, you can book out the whole space for birthday parties.
Details