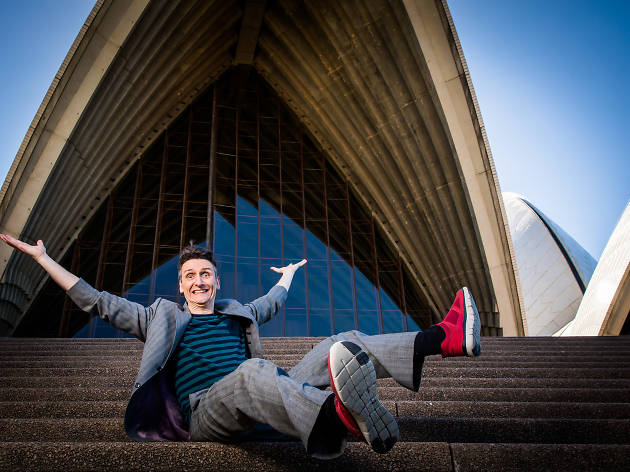 Watch the master of comedy's first-ever kids' show
These school holidays one half of Australia's much loved comedy duo Lano and Woodley will take young ones on a crazy and exciting jungle adventure. With some help from his hilarious and cheeky monkey mate Noodlenut, the duo will explore a magical tropical forest, where they must go on a quest to defeat the evil Slither Queen.
The show is filled with chaotic magic, laugh-out-loud songs about sneezing, show-and-tell gone wrong and more. Suited for little ones aged six and up, the comedic performance will surely get the laughs rolling in. So let the kids go bananas and giggle their hearts out this school holidays at the Sydney Opera House.