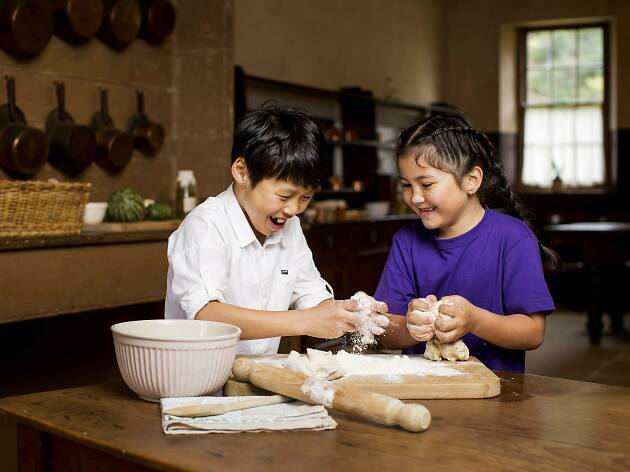 Kick them out of the pantry at home and get them cooking in a class
Little munchkins can churn through a lot of snacks over the school holidays. A cooking class that teaches them about the time, effort and love that goes into creating handmade meals that have been enjoyed for generations could be just the ticket to get them to ease off on the Tiny Teddies.
This 90-minute class lets kids aged 5-12 get messy making damper, churning butter and juicing fresh lemonade. Why the ye olde methods? They'll be cooking in the colonial kitchen at Elizabeth Farm. Adults can join in if they're keen, and if you're a grown-up member of Sydney Living Museums you'll be tagging along for free.