Petting Zoo at Paddy's Markets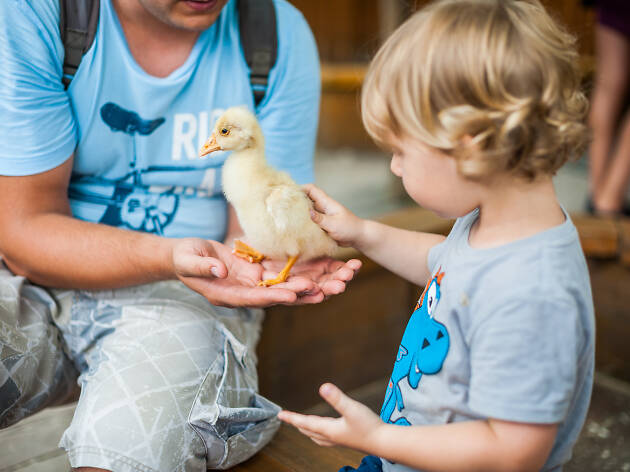 Time Out says
A barnful of cuddly critters is coming to Paddy's Market in Flemington
Petting zoos shouldn't be reserved for primary school birthday parties. If your love for farmyard critters extends beyond annual celebrations, head to this pop-up petting zoo in Western Sydney.
Ducks, goats, sheep, chickens, rabbits and all their baby versions will be filing in, Noah's Ark style, to the Flemington warehouse for three hours of free pats on July 7. It's a great day out for families, but nobody would bat an eye if a fully grown animal lover were to attend for a solo animal hang sesh.
And since this adorable event is taking place on a Sunday, the markets will also be up and running, so you'll be able to purchase sparkling pet paraphernalia if your child (aka your truest self) convinces you that you absolutely need a floppy-eared bunny.
Details