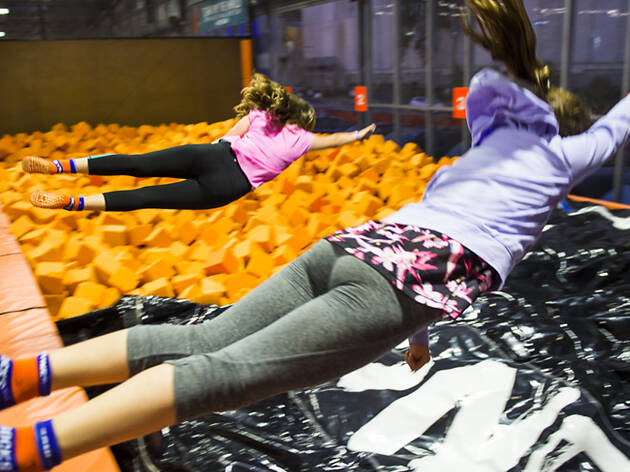 The kids will be jumping for joy at Sky Zone's school holiday sessions
Buy yourself some extra 'you' time when you purchase this $50 pass for 30 days of jumping for the kids
Have you got a brood of buzzing, sugar-high roadrunners to entertain these school holidays? Does the thought of six weeks of finding activities to keep your lovable yet demanding younglings busy terrify you? Well, Sky Zone will be your knight in shining Christmas armour these school holidays, with their great value AirTime Pass.
This $50 wonder present gives the kids 30 one-hour jumping sessions to use over 30 days, so they can channel all that extra holiday energy into a safe, active adventure while you chill out. You can head to the Alexandria or Miranda Sky Zone locations to redeem this pass that offers more than $500 worth of value.
The massive deal brings each session down to less than $2, and gives your little long-jump stars access to the tramp area, squishy foam pits and the Ninja Warrior-worthy Enduro zone. Here, kids over five and grown-up jumpers can test their physical limits climbing the monkey bars, spinning out on the trapeze and flying down zip lines.
Whether you've got your own horde of children or know parents who could use a fun holiday idea, the AirTime Pass will make a great Xmas present this year. The offer is available now and throughout the school holidays. Book your month of fun today.