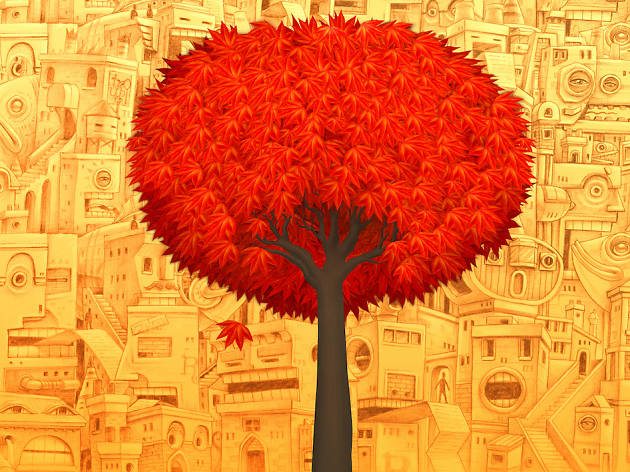 Explore vivid emotions and discover meaning in this abstract musical story
It might be a risk to base a theatrical work on a picture book with very little distinct narrative, but it's sure to produce something thought-provoking. The Red Tree is based on Shaun Tan's novel of the same name which uses surreal illustrations and minimal text to share a journey through a dark space – whether that be an emotional realm or a physical one is up to each readers' interpretation.
In the stage production, we'll follow a young girl who doesn't want to get out of bed. As she overcomes her fears and takes control of her emotions, we all come to understand that it's okay to feel different, as long as you acknowledge and accept those feelings. This will be a musical interpretation with script and lyrics by Hilary Bell and music by ARIA Award-winning composer Greta Gertler Gold.