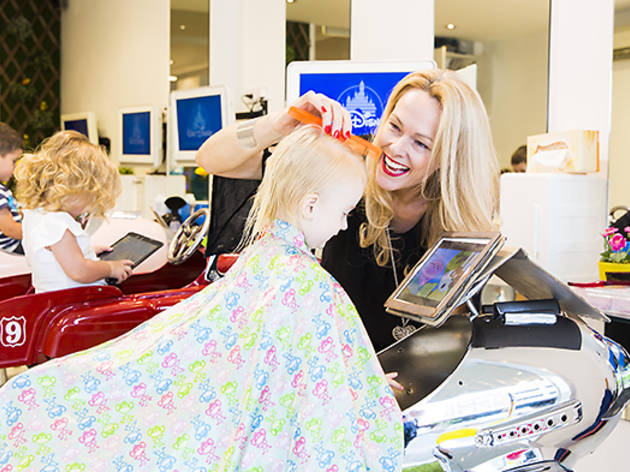 1/9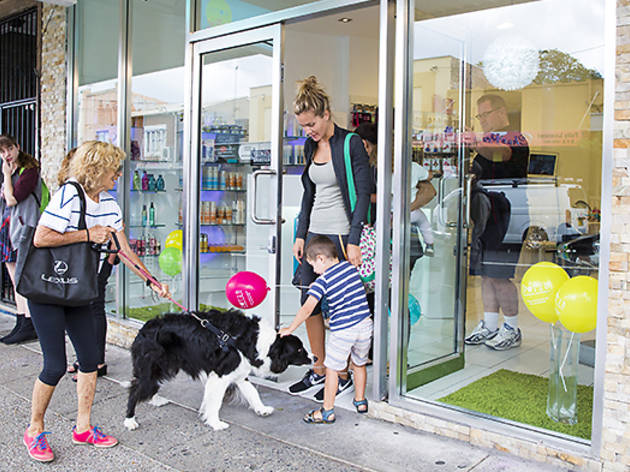 2/9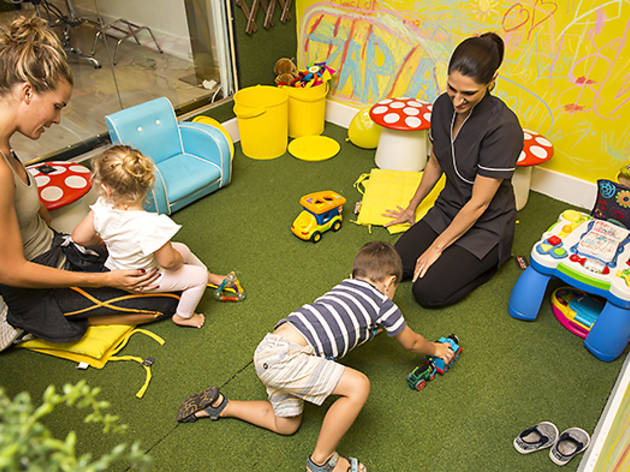 3/9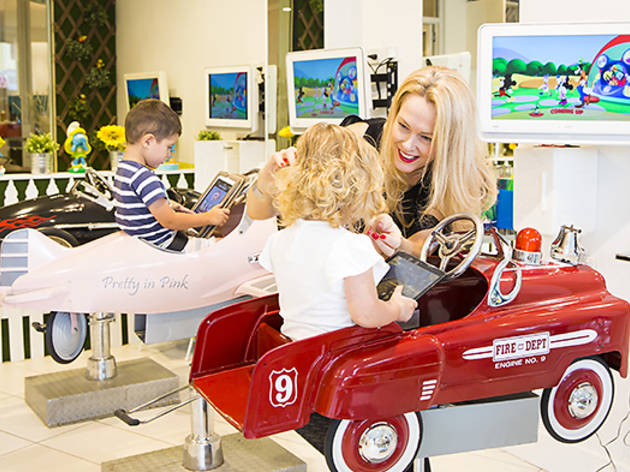 4/9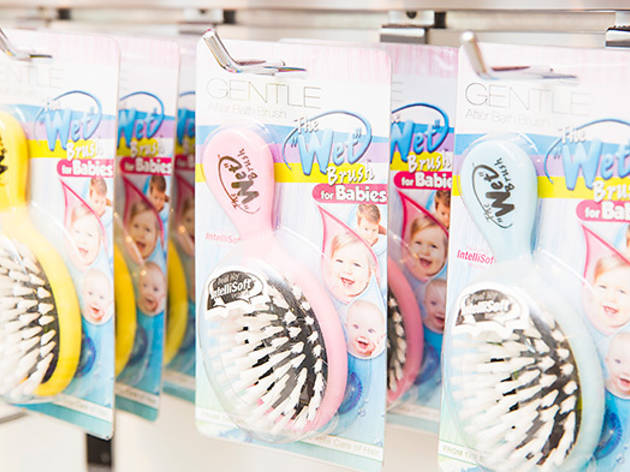 5/9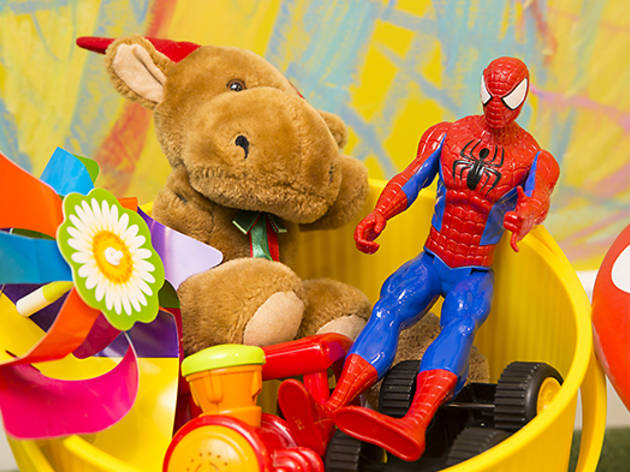 6/9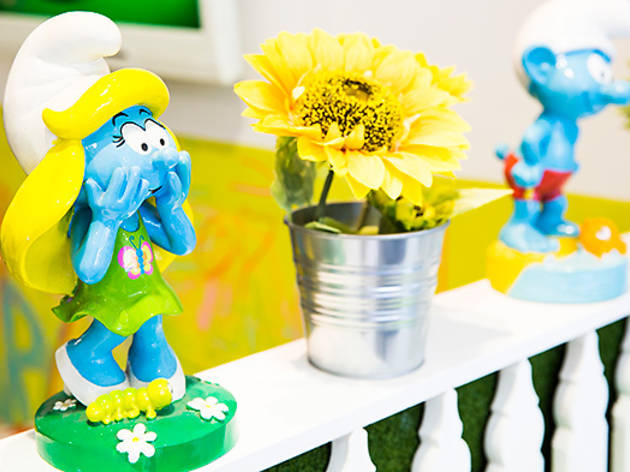 7/9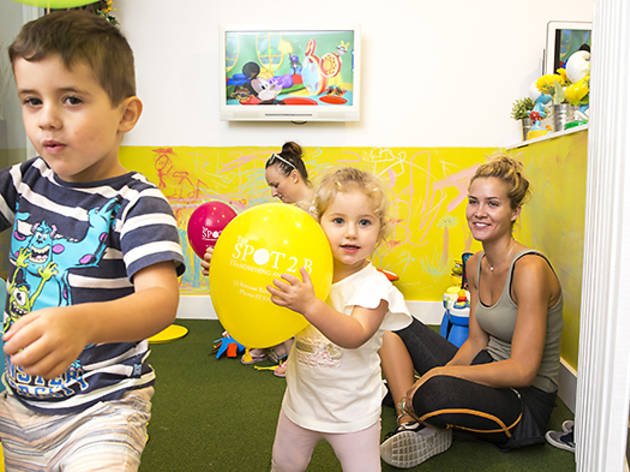 8/9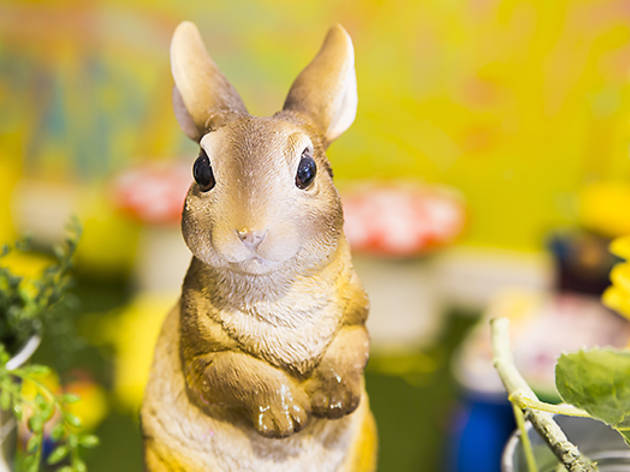 9/9
Time Out says
We wish all haircuts could be this much fun!
It's not every day that you get your hair cut for the first time. Two-year-old Emmy knows this, and she's thrilled that today finally marks the moment she gets to sit in the silver aeroplane and wear the smock with monkeys on it. Luckily, Emmy's mum has brought her to Randwick's new kid-centric salon the Spot 2 Be – and boy, do we wish all trips to the hairdresser were this entertaining.
Owner Shannon Adair, who used to own a similar business called Kidz Lidz in Randwick, brought with her a team of experienced hairdressers who treat their customers – however small – like rock stars. Three-year-old Jesse nods in agreement. He's chosen to sit in the pink aeroplane, while sister Georgia, aged one, opts for the red fire engine. Both siblings are testing out the steering wheels and pedals on the custom-made chairs – and there's not a peep from either as the salon's team begin snipping at their locks.
"They love the jellybeans, they love the balloons, and they love the sparkles," says Adair, who has 25 years experience under her scissor belt, working for L'Oreal and Wella and owning her own business. "I like to think we make children feel extremely special."
It seems what children love about coming here is that they're given the space and patience to be themselves. TV screens show Nick Jr and the Disney Channel, iPads are available for those who want to play computer games, and smocks feature spaceships and farmyard animal prints. There's a white picket-fenced play area in the middle of the store with chalkboards for scribbling, AstroTurf to crawl over and tubs of toys to dig deep into (and later throw those items around the room if so desired).
For those who can't fit into the fire truck, there's an adults' salon in the back that's a little more sophisticated. "We found that a lot of mums want to have their haircut at the same time as the children," says Adair. "We've evolved from [catering to] just children to having beauty and hairdressing for all ages." There's a space that's being developed as a separate supervised play area, too: "We want mothers to be able to relax here, and to know that their children are safe and having fun."
For first-time chops there's an adorable certificate for parents to cherish, and it includes a lock of their child's baby-soft hair. Emmy's mother Julie says it's something she'll keep to show her daughter when she grows up. Emmy, for the record, is very happy with the result. As she holds on to an ice-blue balloon, she says she feels like a princess – "like Elsa from Frozen."
Details