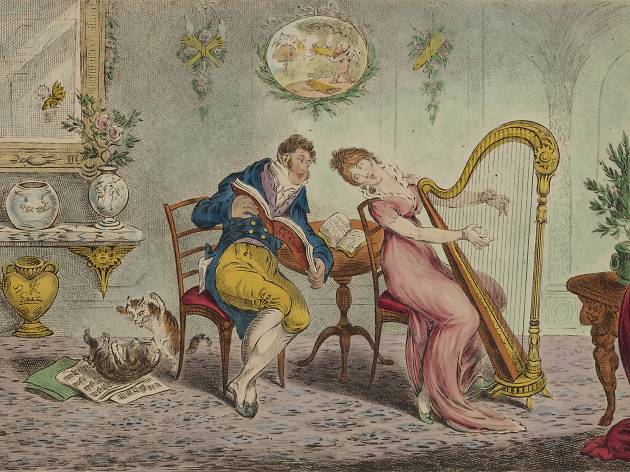 Time Out says
Explore the musical interactions between Australia's First Nations people and British colonists in this audio-focused exhibition
There is a vibrant live music scene in Sydney today, despite what some contemporary nightlife tales tell. So if you dig the gigs happening every week in the city, you may be interested in investigating the history of Australian music.
The Museum of Sydney's Songs of Home exhibition provides insight into the music that was created and enjoyed by early colonists and the Indigenous people of New South Wales. It considers how these groups interacted and shared music, our limited knowledge of the musical world at this time, and the place of music in our society today.
Artefacts exploring these ideas include the earliest transcripts of Aboriginal songs, the oldest surviving print music from the colony, the first Australian bagpipes, and a music box and barrel organ. Others come with intriguing tales, like a piano that was carried over the Blue Mountains by a Scottish family in 1843; a guitar owned by Napoleon that was given to a teenage girl who became a prominent Sydney socialite; and albums of music hand-copied by Jane Austen which reflect the top jams of the 18th and 19th centuries.
Performance is also a central element of the exhibition. Hear special compositions from groups like Scotland's Concerto Caledonia and the Sydney Conservatorium of Music, as well as a series created by Aboriginal artists in partnership with Ngarra-Burria First Peoples Composers initiative. The works will reflect on ideas explored in the exhibition.
Details
Users say