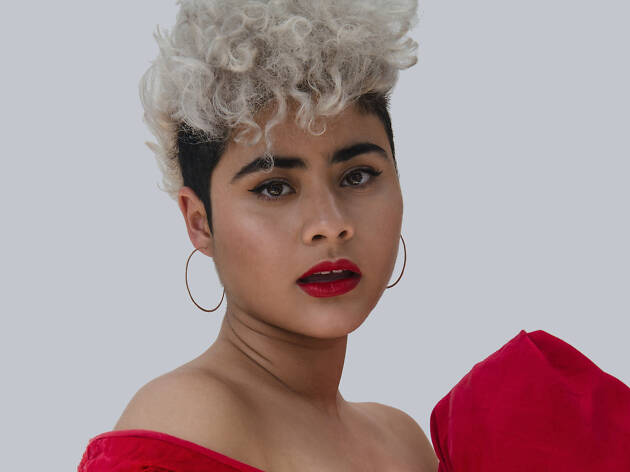 Time Out says
Sydney's shining star of theatrical pop performance is touring her brand new album around the country
Live performances by alt-pop fantasy queen Montaigne are a surreal experience. The 23-year-old singer-songwriter packs her shows and every single track with immense feeling and a level of theatrical wonder you don't see very often, all while rocking the most spectacular sequined jumpsuits and sparkling capes. You careen between glorious heights of love and laughter and a fantastic wreck of insecurity and empathy. And you love it.
It's this kind of versatility – both in Montaigne's performance and songwriting – that we'll see in her new album, Complex. The Sydney songbird has just released 'Ready', a striking track from the new set that complements the hauntingly relatable single 'For You Love' with a glimmer of optimism. Like much of Montaigne's work, you'll see lyrics peppered with politically and socially relevant ideas that will be a call to action for many listeners.
Sydney fans can hear this long-awaited second album live at the Metro on November 29. And because Montaigne is a stand up chick, we're sure she'll slip in a sneaky rendition of 'I'm a Fantastic Wreck' and all the bedazzling, blockbuster tracks from her ARIA Award-winning debut album, Glorious Heights.
Details