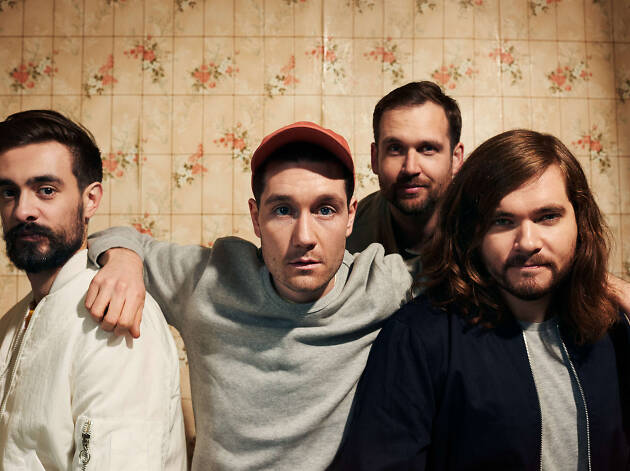 This euphoric indie-pop group is gliding into Sydney for a one night only
The British quartet will be bringing a setlist melding R'n'B and electro-pop to Sydney on January 19, sharing their new joyful, retro dance track 'Quarter Past Midnight.' It's been four years since they've visited an Australian stage, and they're inviting Aussie songstress Nicole Miller, who's know for her vocals on Peking Duck's Aria Award winning track 'High', to join them for one night at the Big Top.
Since 2010, the group have been steadily producing number one hits in the UK and have seen global success with their 2013 album Blad Blood and Wild World in 2016. They grew out of lead vocalist Dan Smith's one-man act, and they're named for the celebration of Bastille Day on July 14 – which is also Smith's birthday.
If you haven't seen them on stage, you might have caught them living out their fan dreams on the Game of Thrones season seven final, where they made a cameo appearance as part of the undead army. Otherwise, you'll recognise their tracks from television series like Made in Chelsea and The Vampire Diaries, and Netflix film Bright, which features their 2017 single 'World Gone Mad.'