Charlie Siem and the Omega Ensembe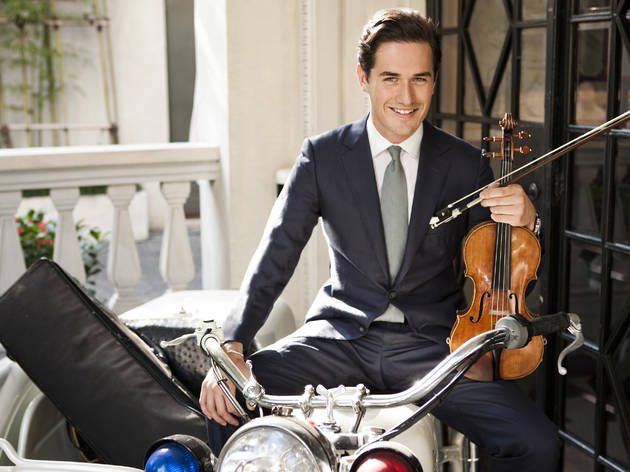 The British violinist – and Vogue model – is headlining a program of violin and clarinet music with the Sydney-based ensemble
Yep, another internationally famous violinist is heading to the Sydney Opera House. How can you compare the soloist before you buy? Here's our benchmarking methodology: type this German title 'Zigeunerweisen' ('Gypsy Airs') into Spotify or YouTube or even Google. The piece is a showpiece for violinists – so the names of many of the greatest fiddlers in history will come up (possibly including its composer, the Spanish virtuoso Pablo de Sarasate. You'll have to cut him some slack for the 1904 recording technology).
We found the 2010 version on the young British violinist Charlie Siem's self-titled album compared so well against his forebears that we're keen to see him play it live.
And whaddya know: 'Zigeunerweisen' is on this program he's playing in Sydney, along with Beethoven's Spring Sonata and two clarinet quintets: the endlessly adorable one by Mozart, and 'Songs of the Bush' by Australian composer and pianist Ian Munro.
The clarinet player for both is the excellent David Rowden (compare his recording of the Mozart on ABC Classics if you doubt; it's a good benchmark for clarinets). Rowden is also the founder and co-artistic director (with pianist Maria Raspopova) of the Sydney-based Omega Ensemble, who make up the other string players in this intimate concert in the Utzon Room.

If all this wasn't enticement enough, would you believe Siem has also graced catwalks (for Giambattista Valli's Paris show in 2016) and the pages of L'Uomo Vogue, and starred in ads for Dior and Giorgio Armani.