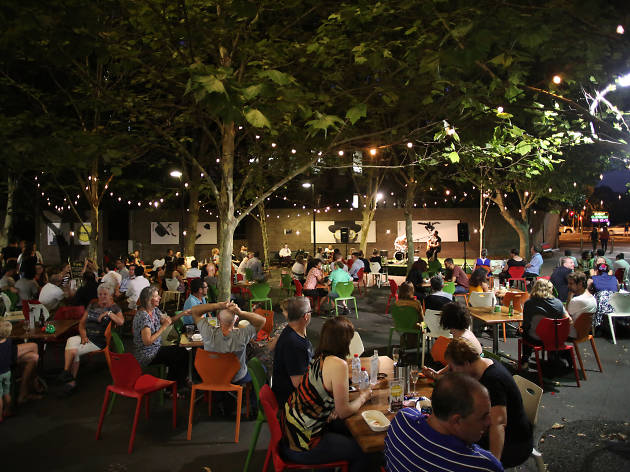 End the work week with free outdoor concerts from our indie scene stars
This annual series of twilight gigs held in the leafy courtyard of the Seymour Center attracts a diverse troupe of musicians each year. In 2019, they are running eight sessions from February 8-March 15, and the consistently inclusive programming will feature acts from the Mardi Gras line-up and the wider LGBTQIA community.
Reviving the lilting poetry of Joni Mitchell and Jackson Browne, Sydney folk songstress Caitlin Harnett will breeze onto the stage for the first performance of the series under a canopy of festoon lights. Tanzer will add disco balls to the mix in an energetic disco set featuring drag stars Betty Grumble and Aaron Manhattan, and you'll sway-dance into another weekend with acts like Liam Gale and the Ponytails or Alice Terry. There will also be a surprise headliner for the final perfromance on March 15.
In between sets, you can find a pop-up bar, vintage games and food available at these relaxed, free, and family-friendly gigs.