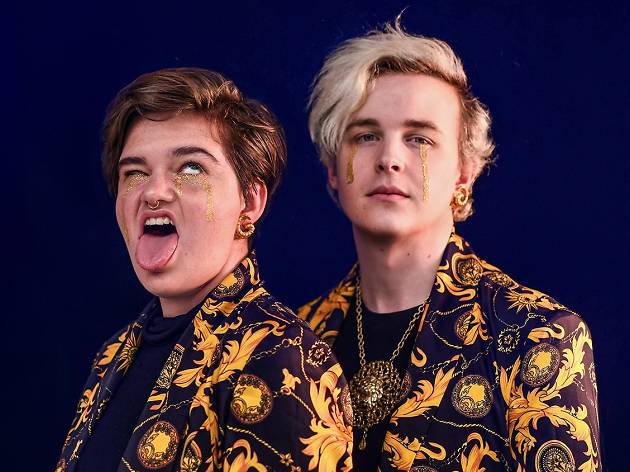 Time Out says
See these funky queer punk-rockers live in Sydney
There are some really exciting sounds coming from Cry Club. The Wollongong-bred, Melbourne-based duo formed in early 2018 and have played alongside killer acts like Bec Sandridge, Waxx and Moaning Lisa. But they've really taken 2019 by storm, pumping out a series of energetic singles.
There's the bold 'DFTM' (don't fucking touch me), which details the experience of having unwanted attention invade your personal space when you're out on the town, and 'Two Hearts', which features tender vocals and riotous guitar riffs.
The pair's next gig at Oxford Art Factory is part of a tour that'll bring their newest single to stages along the East Coast. The fresh track 'Robert Smith' is a little grungier and heavier than their other hits, with just the right amount of self-awareness and danceable beats.
See all this is more at OAF on January 31, 2020.
Details