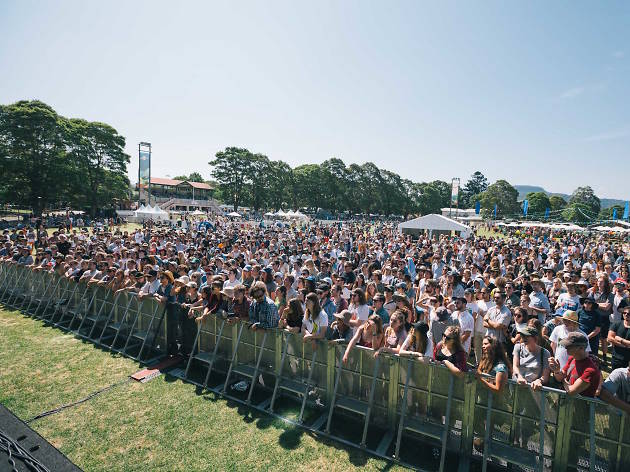 This family-friendly music festival in Berry boasts an enviable indie line-up and fancy food trucks
While Fairgrounds Festival is a newie on the scene, its past offerings have all but cemented this family-friendly festival as an end of year must-do for Sydneysiders looking to get out of town.
It takes place in the pretty Shoalhaven town of Berry on the NSW south coast, with the festival site conveniently situated beside the Berry train station. This year's line-up boasts indie rock darlings The Shins, Aussie legends You Am I, electro connaisseurs Client Liaison saddling up next to Jen Cloher, D.D Dumbo, Pavement's Spiral Stairs, Holly Throsby, Royal Headache's Shogun, Aldous Harding, Press Club, Hockey Dad, Future Islands, Jess Locke and heaps more.
A plethora of food options led by local Berry bakers Flour Water Salt and Jervis Bay restaurant Paper Bark Camp bring tastes of the South Coast to Fairground punters. Fairgrounds also features a market and record fair and a mini-Fairgrounds festival for kids (children under 12 are free to attend with an adult chaperone).
Past festival highlights include Father John Misty crowd-surfing and selfie-ing simultaneously at the festival's inaugural outing, packs of cute kids competing in egg-and-spoon races while Japandroids shredded on stage, as well as reasonably priced plates of fresh, local oysters served in the bar area.