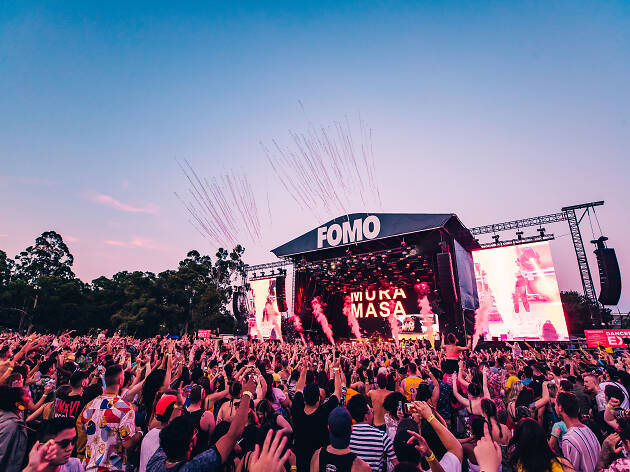 Time Out says
If you've got to have it all, live your best clash-free music festival life at FOMO
Brockhampton will be hitting the solo stage as the headliner at this poppy, hip-hoppy festival. We're keen to see these very cool kids who've self-titled themselves as 'the hardest working boyband in show business' perform their alt R'n'B and hip-hop big-hitters like the bopping 'Sweet' and everything from their 2018 album Iridescence (and hopefully more EPs that'll trickle in like Ghettobaby). And with the group made up of no less than 14 multi-skilled members jumping in and out of performance, writing, producing and designing Brockhampton's sound, we're sure it'll be the freshest of fresh.
But what we're potentially even more excited about is the confirmation that the queen of flute-twerking, Lizzo, will be joining them. The 'Truth Hurts' singer has been grinding and grooving through the indie scene for almost a decade, but has recently risen to the throne of rap and pop with self-love advocating tacks like 'Juice' and 'Good as Hell' on her 2019 album, Cuz I Love You. She's also teamed up with hip-hop greats like Missy Elliott and leading pop acts like Charli XCX. The baddest bitch's set at FOMO is sure to be an absolute winner.
As always, you'll be getting around the single stage at FOMO and vibing to the all-in party atmosphere that's sure to be heightened by the vast, swooping grounds of Parramatta Park. You'll be able to soak up all of the musical action without interruption, but since the Sydney festival is locked in for mid-January, you'll also be sweating up a storm. Come ready to hydrate and be prepared for the ultimate party endurance test.
Details