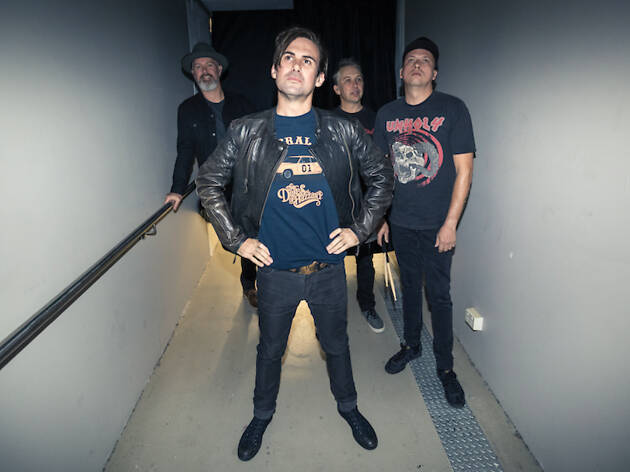 Time Out says
It will be a hard act to follow when Grinspoon take their Chemical Hearts tour nationwide this spring
A lot has changed in music since Grinspoon was founded in the mid-1990s. Tapes were phased out for CDs, CDs were phased out for iTunes and now iTunes has been axed in favour of other music streaming services. Yet the appeal of Grinspoon's particular flavour of grunge rock has barely waned, with the lads from Lismore returning to Australian stages this spring.
Grinspoon's Chemical Hearts national tour will be winding its way to Sydney this November. The band have come a long way since launching (like many an Australian band) via Triple J Unearthed back in 1997. Seven albums, two ARIA awards and several top ten hits later and the band are still together (after a few hiatuses).
We would be highly surprised if the band did not throw in a couple of their big hitters like 'Hard Act to Follow', 'Better Off Alone' and of course 'Chemical Heart'. You can see Grinspoon play in Sydney at the Hordern Pavillion on Saturday, Novermber 2. Tickets are on sale now.
Details