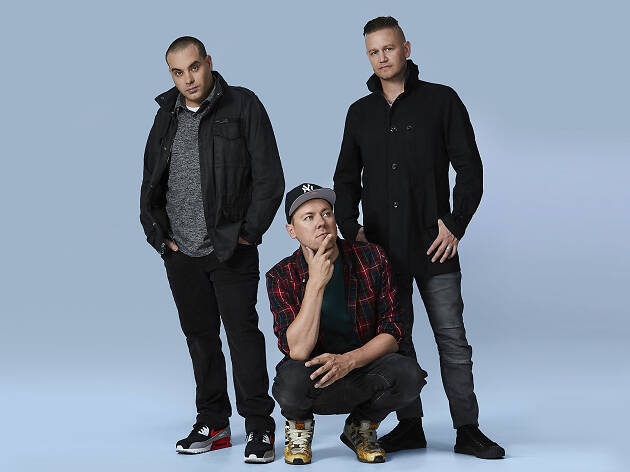 Time Out says
These stage-owning hip-hop mates are bringing a massive show to Sydney
These guys have racked up more than half a million streams globally and have nine ARIA Awards on their mantlepiece. They are known to sell out arenas with their memorable performances featuring live orchestras and choirs, and now is your chance to be awestruck by the Aussie hip-hop dynamo that is the Hilltop Hoods.
They'll be stopping in at Sydney as part of the global tour for their eighth studio album, The Great Expanse. The album features some of the Hoods' favourite musical collaborators like Illy, Timberwolf, Ecca Vandal and Nyssa, so we're hoping for some surprise guest appearances for the live show.
But you can be sure to see support acts and special guests including up-and-coming UK grime artist Shadow, widely regarded DJ Nino Brown, and critically acclaimed Australian hip-hop and R'n'B artist Mojo Juju, who'll share tracks from her breakthrough album Native Tongue.
If you loved 'Cosby Sweater' and '1955', you're sure to get around new, upbeat Hilltop Hoods tracks like 'Leave Me Lonely' and 'Exit Sign' from the fresh album.
Details