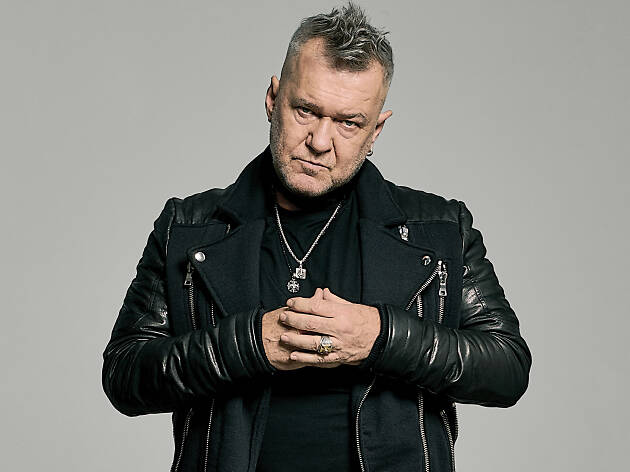 Time Out says
Australia's favourite working class man is performing in Sydney with Jet and Eskimo Joe by his side
Ol' Barnsey has become a bit of an institution in our nation's classic rock history. The gravelly voice of the singer-songwriter was immortalised in the 1985 mega-hit 'Working Class Man' and on the many beloved tracks created in his time performing with Cold Chisel. Where would ultra-nostalgic Sydney rock music be without 'Khe Sanh' or those glorious rolling riffs in 'My Baby'?
We wouldn't expect Jimmy Barnes to give into retirement at an early age, and the 63 year old has kept up with expectations, ready to release his new album My Criminal Record on May 31. He's matching this new set of tracks, which features the sombre single 'Shutting Down Our Town', with a tour of the same name. Joining him are 'Are You Gonna Be My Girl' rockers Jet, and the boys with the black fingernails and red wine, Eskimo Joe.
The Australia and New Zealand tour, which reaches Sydney's Hordern Pavillion on October 5, will be a mixture of the rock legend's golden goldies and brand new rock ballads. Tickets go on sale May 29.
Details