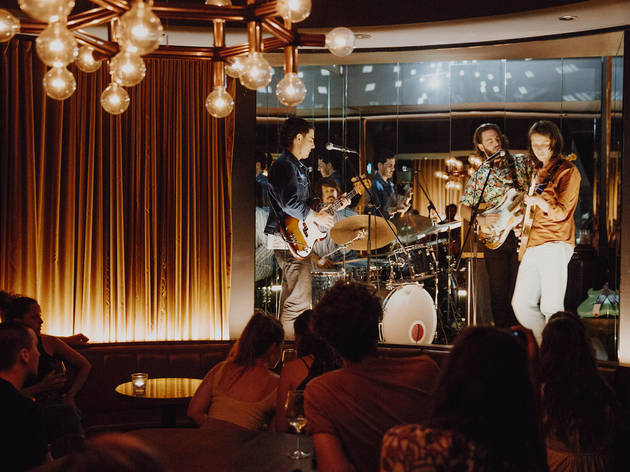 Golden Age Cinema and Bar hosts semi-regular live music in its intimate Art Deco bar space
Held semi-regularly on Thursday and Saturday nights, these live music gigs are free and skew towards experimental, jazz and folk sounds – in keeping with the small scale stage and venue. For Vivid Live they're presenting a mixed bag of artists spanning and scrambling genres. Free entry and one of the best espresso martinis in town make for a fancy evening that's slyly cheap.
Click through the Dates & Times tab to see details of who is playing when.