Mahler's Das Klagende Lied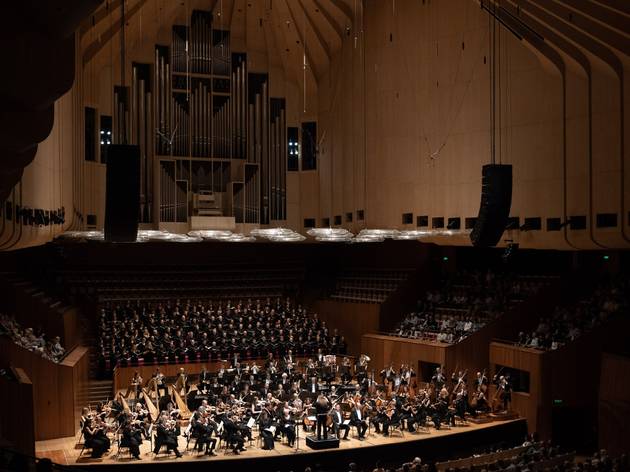 Time Out says
The Sydney Symphony Orchestra and friends shine in this work summoning the wonder of childhood
We're all in need of a fairytale ending right about now. Granted, one named The Sorrowful Song might not sound like the happy ever after you're looking for. But Das klagende Lied sure is magical.
One of famed German composer Gustav Mahler's earliest works, Das klagende Lied draws inspiration from the dark fables of the Brothers Grimm. Mahler tinkered with the cantata for two decades getting it just so, summoning forth a stunning opus in the process that's all mystery, portent and childlike wonder.
Such a lush work, it took not one but two orchestras to do it justice in this spectacular performance recorded at the Opera House last year. Conductor Simone Young leads the musicians. They're accompanied by the Sydney Philharmonia Choirs, including soprano Eleanor Lyons, mezzo-soprano Michaela Schuster, tenor Steve Davislim and bass-baritone Andrew Collis.
The mellifluous result is presented as part of digital platform From Our House to Yours. Dropping on Thursday, May 14, at 8pm, Das klagende Lied will then be available to stream at your leisure.
This article is supported by the Judith Neilson Institute for Journalism and Ideas.
Details