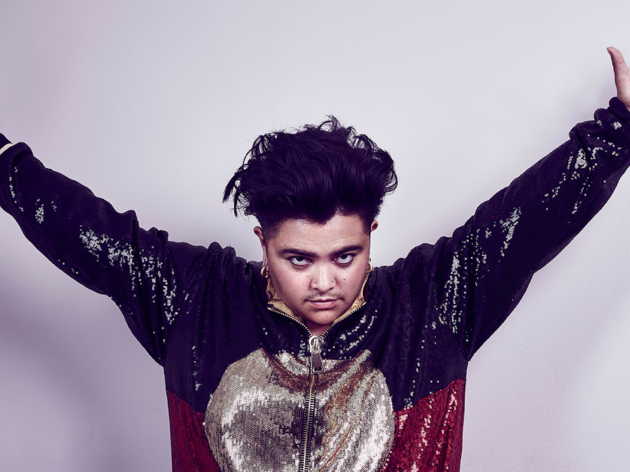 [Sponsored] See musician Mojo Juju share her personal experiences on stage
Mojo Ruiz de Luzuriaga – better known as Mojo Juju – is coming to the Sydney Opera House to share her personal experiences. The singer-songwriter, guitarist and storyteller known for albums like Seeing Red/Feeling Blue will share her life with the audience in the intimate, stripped back performance Native Tongue, an evening of emotionally raw songs and storytelling.
Over the course of an hour, guests will discover how Mojo Juju's Indigenous Australian and Filipino ancestry, as well as her other personal experiences, have shaped the artist she is today. Through her particular stylistic combination of RnB, soul and indie music Mojo Juju has come along way since she first started with the band Mojo Juju and the Snake Oil Merchants back in 2006.
With her latest album about to be released Mojo Juju will exclusively preview some of her new songs to guests at Native Tongue. Learn the stories behind her new songs in this immersive and pared back one-night-only performance at the Sydney Opera House. Described as honest, emotional and straight from the heart, Native Tongue will give deeper meaning to the music and stories of Mojo Juju.
The upcoming performance of Mojo Juju: Native Tongue is part of UnWrapped, a series showcasing some of Australia's top contemporary performances. You can view the rest of the UnWrapped line-up, book tickets and purchase food and beverage packages by visiting the Sydney Opera House website.