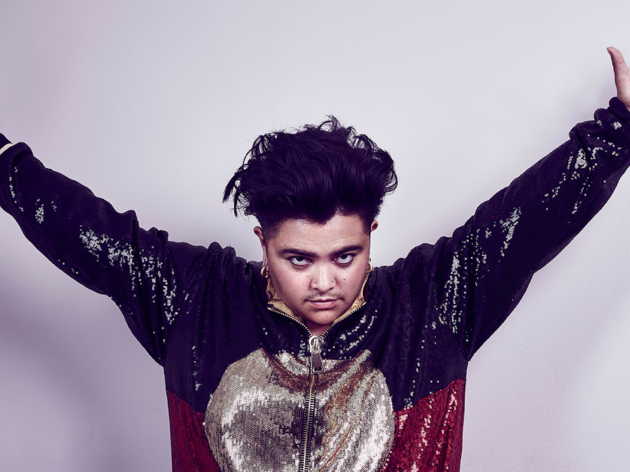 Time Out says
Musician Mojo Juju is reprising her incredible Native Tongue show
Mojo Ruiz de Luzuriaga – better known as Mojo Juju – made waves in 2018 with her brutally honest album Native Tongue and the tour that supported it. The singer-songwriter, guitarist and storyteller known for albums like Seeing Red/Feeling Blue shared her life during the intimate, stripped back performance Native Tongue, an evening of emotionally raw songs and storytelling. The performance garnered rave reviews from audiences and critics, and she is now bringing the show back to City Recital Hall.
Over the course of an hour, guests will discover how Mojo Juju's Indigenous Australian and Filipino ancestry, as well as her other personal experiences, have shaped the artist she is today. Through her particular stylistic combination of RnB, soul and indie music Mojo Juju has come along way since she first started with the band Mojo Juju and the Snake Oil Merchants back in 2006.
Described as honest, emotional and straight from the heart, the Native Tongue album gives deeper meaning to the music and stories of Mojo Juju. The Australian newspaper gave the album four and a half stars, calling it "one of the most thematically vital Australian albums of the year".
Details