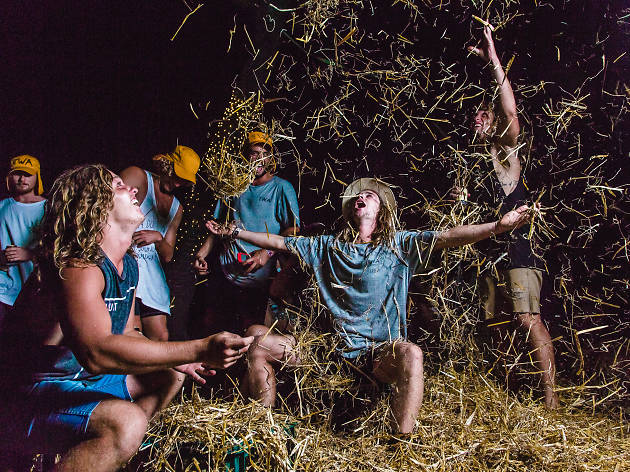 This boutique all Aussie festival on a frankly magic mountain is the ultimate farewell to summer
The Mount Penang Parklands are pretty magic at the best of times. And that natural sparkle gets turned up to 11 when the crew from Mountain Sounds pitch their tents and weave their magic for two days of live music and late night dancing.
This year's festival features special guests Hermitude, alongside local legends RÜFÜS, rising star Ngaiire and Brissie boys Dune Rats. Day tickets, camping passes and tent hire options are all available, and on sale now.
Full line-up:
Hermitude
RÜFÜS
DMA'S
Dune Rats
Ngaiire
Skegss
Mosquito Coast
The Gooch Palms
Bec Sandridge
Poolclvb
These New South Whales
The Ruminaters
Tropical Zombie
Rackett
Betty & Oswald
Stay At Home Mum
Voyage IV
Raave Tapes
Catayst
Sammi Constantine
The Moving Stills
Elaskia
Vacations
Geords
Man To Moon
Hayden Shepherd
Joel & Leroy
Bodega Collective
Nelipot
David Bangma
Soy
Strange Associates
Lunar DJs
Cabal DJs
TillDawn
Seany P
Stoive
Samuel Kirk
BBQ Baz
J-Ray
Terminus43
Steve Pike
Bass RQ