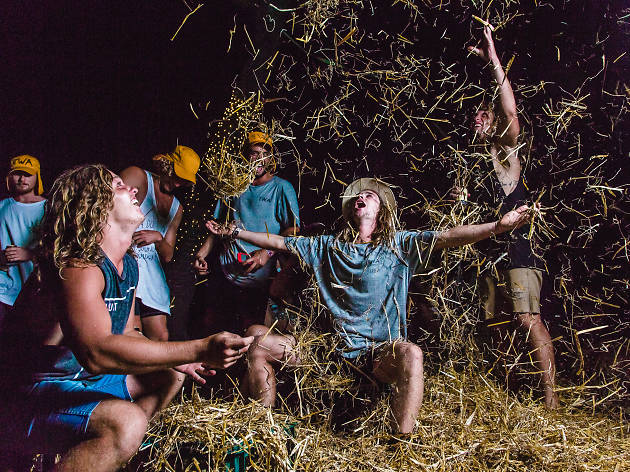 The festival has been cancelled citing the NSW Government's 'war on festivals'
This event has been cancelled.
This three-day camping festival sets up in the lush Mount Penang Parklands on the Central Coast. You can pitch a tent or opt for one of their glamping packages and the site is surprisingly easy to get to with shuttle buses running from Gosford train station and Sydney. Leaning into the hippie aesthetics big time with interactive art installations, bamboo structures and a chill out zone called the "cuddle puddle", Mountain Sounds is a surprising mix of glitter-tinged bush bash and huge local and international acts. Separated into four stages you could be raging inside a vintage bus, catching an upcoming LGBTQIA artist at the Sad Grrrls curated stage, or stumbling across a hidden techno oasis.
Massive Aussie stars Angus and Julia Stone, Courtney Barnett, What So Not and Thundamentals head-up a blockbuster festival of genre-spanning artists. Watch out for rising pop star Kira Puru and a bevvy of female-led bands like Middle Kids, Good Pash, VOIID and Pussy in the Dark.