Nooks and Crannies: Volume 1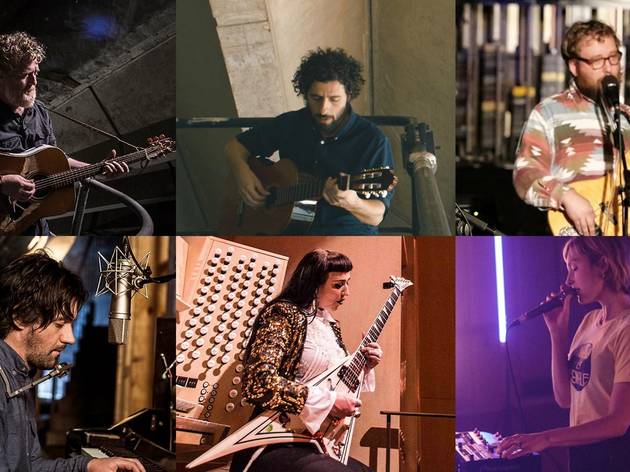 Time Out says
Uncover new corners of the iconic Opera House with this magical musical series
Sydneysiders know the contours of the Opera House sails in their bones. They're a truly iconic strand of the city's DNA. But as familiar as the building's exterior is, plenty of spaces within the architectural marvel remain hidden.
Like winning a golden ticket, Nooks and Crannies unlocks these secret spaces. A series of intimate gigs places musicians in lesser-known spots within the Opera House and asks them to respond musically.
Swedish guitar whisperer José González performs haunting song 'Open Book' from his album Vestiges and Claws, cloistered inside one of the sails. Melbourne future-soul quartet Hiatus Kaiyote electrified another corner of the beautiful building. Showing off her mad skills, band member Nai Palm also performs solo.
Minneapolis electro-pop quartet Poliça kicked the dancers out of the ballet rehearsal room for their set. Irish singer-songwriter Glen Hansard (the Frames, the Swell) croons blissfully in his own little corner.
The Joan Sutherland Theatre's scenery dock hosts singer-songwriter Conor Oberst. He performs 'Tachycardia' with the aid of multi-instrumentalist and Miwi La Lupa. Wonderfully, the pair are surrounded by the sets of La Traviata, as designed by Michael Yeargan.
Magical moments, all, this new cut means everyone can discover something new about the Opera House that they never knew.
Streaming on the Opera House's From Our House to Yours platform Saturday, May 2, at 2pm AEST, the show will be available to view any time you like afterwards.
Details