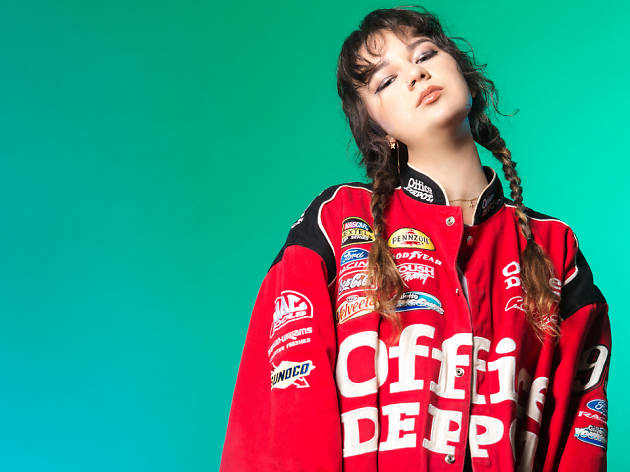 Time Out says
A banging new music festival is coming to the fringes of Sydney
Aussie rock and hip-hop is making a new home in Campbelltown with the brand new Out of Bounds festival. This exciting new music event is coming to the region less than an hour's drive from the heart of Sydney, presenting a full day of stellar sounds.
In response to the ongoing bushfire crisis, the festival has introduced a special new ticket offer with $10 from every ticket sold going directly to the Red Cross Bushfire Emergency Appeal. (The new ticket price is $69, down from the original $89.90.)
We simply love the line-up. It features powerful lady-led acts like Brisbane punk veterans Waax, who'll be roaring out hardcore rage-reducing hits like 'Labrador' and 'I For an Eye', as well as dreamy R'n'B singer Mallrat, who's had us all swooning to her floaty new collection Driving Music. They're joined by Aussie singer-songwriter and jangly guitar expert Alex the Astronaut, synthy pop creator Graace, and Sydney-based DJ Lex Deluxe.
The dudes are also putting on a good show, with headliners including satirical Aussie hip-hop pro Illy, Triple J's favourite moody rock boys the Reubens, and Newcastle punk-rockers Trophy Eyes.
If you're keen for some fist-pumping sing-a-longs, head to the Campbelltown Athletics Centre on January 18, 2020 for this south-west music feast.
Details