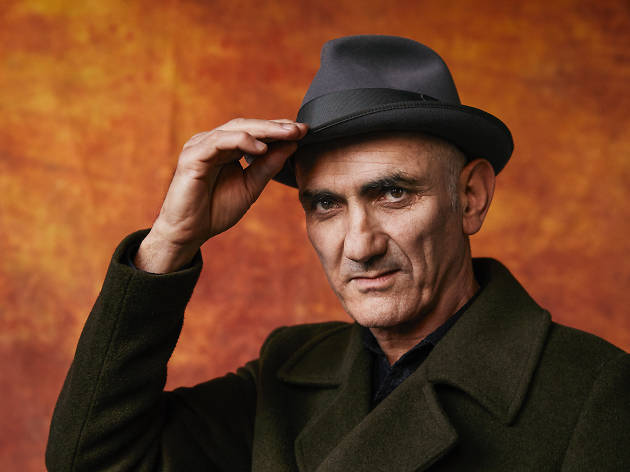 Time Out says
We'll be giving our love to this rock'n'roll legend (as well as Angus, Frank and Dolly) in his Making Gravy concert, with huge guests Courtney Barnett and Kate
Christmas is fast approaching, so naturally we'll be pushing the tables back and getting ready to dance with another festive Paul Kelly gig. He's the kind of poet Australians from all walks of life can relate to, spinning yarns about family, love, tragedy and 747s, and he'll bring all this and more to the Domain on December 14 for the third round of his Making Gravy concert.
He'll be bringing a troupe of young Aussie and New Zealand artists to sing along with classics like 'To Her Door' and to share their own hits too. The queen of jangly guitars and smooth melodies, Courtney Barnett, will be adding her own Aussie twang to Kelly's concert, alongside our Eurovision rep Kate Miller-Heidke – we cannot confirm or deny if the sky high 'Zero Gravity' theatrics will come into play.
24-year-old Gamilaraay woman Thelma Plum will be kicking off the show with hits from her debut album Better In Blak, which investigates the experiences of Indigenous Australians today with soft indie-pop beats crescendoing to strong calls to action. New Zealand singer-songwriter Marlon Williams will also join the party, pumping out heart wrenching hits like 'Beautiful Dress' and 'What's Chasing You'.
Previous Making Gravy concerts have sold out, with 12,000 fans belting out the show's namesake and other Kelly classics like 'Before Too Long' and 'Deeper Water' from the stands (cue gentle weeping). But we're expecting more than just the golden oldies for this stellar performance.
Kelly brought out ARIA Chart topper Life is Fine in 2017, then made it to number one again in 2018 with Nature, and he's got more on the way with upcoming album Songs From the South (1985 - 2019). This will be an anthology of his hits from that 35-year period, with classic tracks like 'Dumb Things' and 'From Little Things Big Things Grow' as well as fresh numbers like the Dan Sultan colab 'Every Day My Mother's Voice' and new single produced with Casey Chambers 'When We're Both Old And Mad'.
Presale tickets will be available from August 20, and the general rounds can be snapped up from August 23.
Details