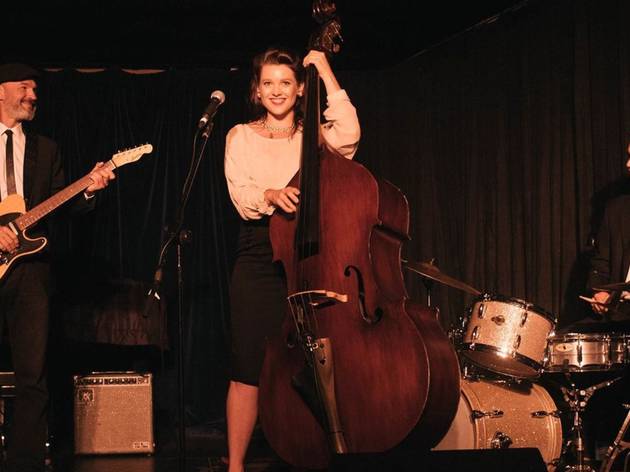 Time Out says
The line-up of this pop-up summer gig series is smoking hot and super-affordable too
Get ready for summer to sizzle. The Sydney Improvised Music Association has joined forces with 107 Projects at Zetland's Joynton Avenue Creative Centre and together they are fielding a bunch of brilliant artists at a pop-up live music club spread across five steamy Friday nights.
The season has been dubbed Ruby's Summer Socials. The centre – built on the former site of the Royal South Sydney Hospital's nurses quarters – will transform their outdoor space into a jumping gig hotspot located right in the beating heart of the brand new Green Square precinct. So it's only right and proper that they named the series after legendary matron Ruby Grant, who worked at the hospital from 1928 to 1947.
First up, on Friday, January 29, the Sonic Drops bring jazz arrangement of reggae classics from the likes of Jamaica's finest, including Bob Marley and The Skatalites. Two weeks later, the Spyglass Gypsies channel bohemian Paris. Then Arthur Washington's Sexytet give jazz classics a gee up on February 26. Trumpeter Eamon Dilworth and the Crawfish Po' Boys rock the New Orleans songbook on March 12. Last but certainly not least, the Mary Heart Trio send off the season in a big way on with rockabilly rhythms on March 26.
Even better, the gigs only cost $10-$15 a pop and fire up at 6pm, so you can rock on right out of the office/WFH dining table/sofa. Goat beer are sponsoring the bar, and Newtown's beloved Pastizzi Café are on nibbles duty, so it's a pretty tasty offering all round.
Details