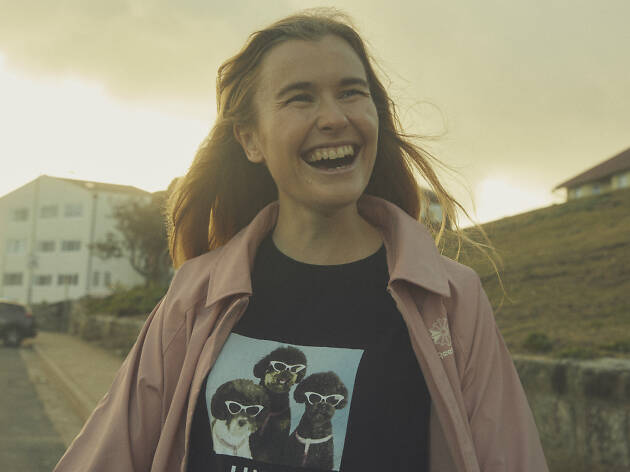 This fresh seaside music festival celebrates surfing and local sounds
It probably couldn't get more chill than a music festival by the ocean. Now in its second year, the Drop will be setting up stages by the beach to provide a good time for fans of Australia's indie artists and a soundtrack for the Vissla Sydney Surf Pro, which is one leg of the World Surf League Qualifying Series.
The evening's tunes will kick off at 3pm, ready for a sunset dance party at Keirle Park, just a stone's throw from Manly Beach. The line-up will have the crowds swaying and fist-pumping in equal measure. Brother-sister duo Angus and Julia Stone will surely bring a set as majestic as a big jet plane, while loveable scamps from the Illawarra, Hockey Dad, will get audiences riled up with their new era rock.
Client Liaison may just arrive in an off-white limousine that'll be pumping joyful electro-dance tracks, while the Jungle Giants will have everyone boppin' and singing along to 'Feel the Way I Do' and 'She's a Riot'. But we won't really be happy until we hear the folk-pop storyteller Alex the Astronaut sing 'Happy Song'.
The festival is aiming to be as green as possible – bring your empty, reusable water bottles – and will cater to all vegan, vegetarian and gluten-free dietary requirements across the food stalls and bars. While they're promising a friendly community vibe, the event is only for people over the age of 18, so don't forget your ID.