The Music of Giorgio Moroder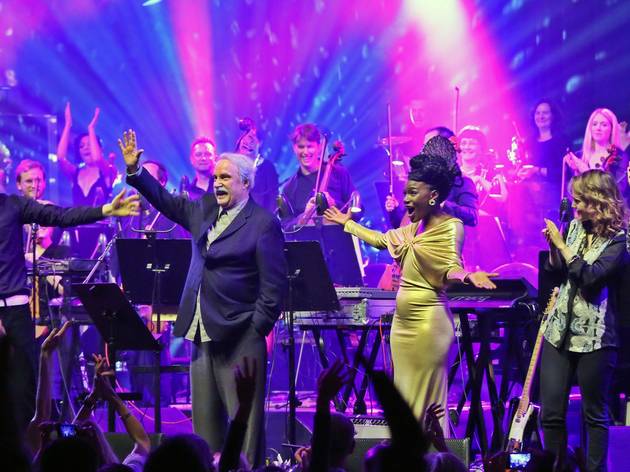 Time Out says
Bow down to the godfather of EDM as the Italian megastar lights up the Opera House
When the Italian super-producer Giorgio Moroder stuck like disco glitter to the magnetic force that is Donna Summer, the sound of music was changed forever. There's the very suggestive backing, errr, vocals of 1975's 'Love to Love You Baby', the dramatic gearshift of Summer's team-up with Barbara Streisand on 'No More Tears (Enough Is Enough)', and the steam of 1979's 'Hot Stuff'.
But it's the pulsing strobe of 1977's 'I Feel Love' that really shook it all up. Brian Eno famously told David Bowie that Moroder was "the sound of the future". As Moroder is the brains behind Japan's 'Life in Tokyo', Berlin's 'Take My Breath Away', Irene Cara's 'Flashdance' and Blondie's 'Call Me', we prefer to call him flipping fabulous.
This celebratory concert recorded at the Opera House in 2014 pairs the genius with the UK's 50-piece Heritage Orchestra and features special guest appearances by Anna Calvi, Liela Moss and Shingai Shoniwa.
It will drop on the From Our House to Yours digital platform Thursday, May 21 at 8pm, then be free to stream any time after that.
This article is supported by the Judith Neilson Institute for Journalism and Ideas.
Details