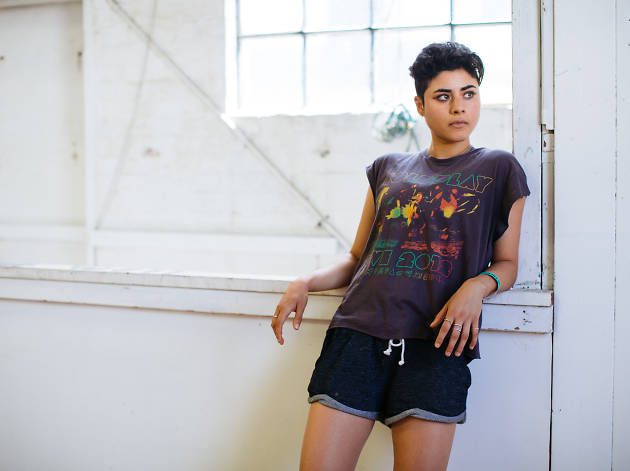 See the best young Aussie acts of the moment at Parramatta Park this spring
There's no question that Parramatta is currently one of Sydney's most exciting suburbs. With a new dive bar in the works, bustling restaurants and a thriving arts scene 2150 has become the postcode of the year.
Run by the creators of Groovin' the Moo, the Plot will be staging the best up-and-coming acts on the local scene. The festival will bring together electronic producers such as Paces and Japanese Wallpaper, pioneers of the Aussie beats scene for the past year, plus hip-hop stars like A.B. Original, Allday and Mallrat.
Sydney's indie pop stars Buoy, Elizabeth Rose and Montaigne will also grace the stage, as well as rockers the Belligerents and Tired Lion. Triple J's Unearthed High winner will also get a spot on the bill (last year it was Sampa the Great), our money's on 'Drive' musician Gretta Ray.
In addition to the stellar musical line-up, there'll be the best local produce available on the day; popular morning haunt Darcy Street Project will be answering to coffee needs, plus Bella Shack Burgers and Jarrod Shakes 'N' Snags. And, Eden Stylz will also be offering her hair braiding services (she worked on the hair for Mad Max Fury Road) and Kirby Clark will be running a skateboarding competition, Decks for Change.