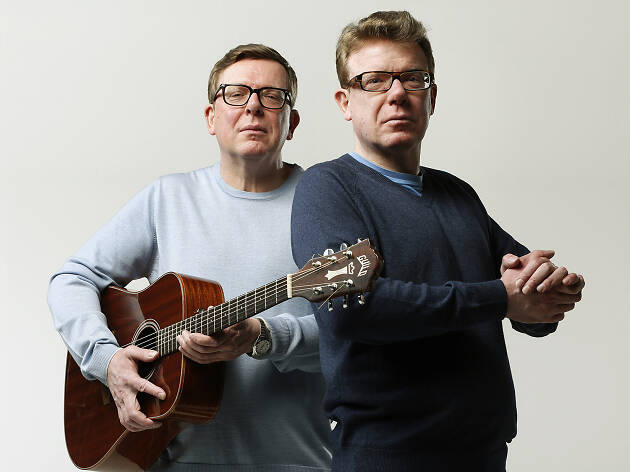 When you wake up, you know you're going to be heading to this joyful set
The writers of every uncle's favourite karaoke song, 'I'm Gonna Be (500 Miles)', are travelling to Sydney to march right into the Opera House. Craig and Charlie Reid will be playing their Scottish accent-tinged classics alongside raucous tunes from their new album, Angry Cyclist.
The pair, who teamed up three decades ago, are renowned for their warm stage presence, and stirring harmonies which create a pleasant contrast to their honest, politically charged lyrics and firey wit. Alongside the new tunes and boot-stomping road trip fave, we're looking forward to hearing classics like the uplifting 'Let's Get Married', more sombre 'Sunshine on Leith' and wistful 'Letter From America'.