With its history as a railway workshop, Carriageworks has always been a big building with a big character to match. But for the next six months, stepping inside the Redfern arts venue will feel a little different with Rebecca Baumann's 'Radiant Flux' taking over Carriageworks' main foyer. The installation opens this Wednesday, January 8.
Using more than 100 metres of light-responsive dichroic film on every glass surface in the space, Baumann has transformed the building into a kaleidoscope. The artwork responds to the weather and changes as the light shifts and seasons change, washing the building with purples, yellows, greens and blues.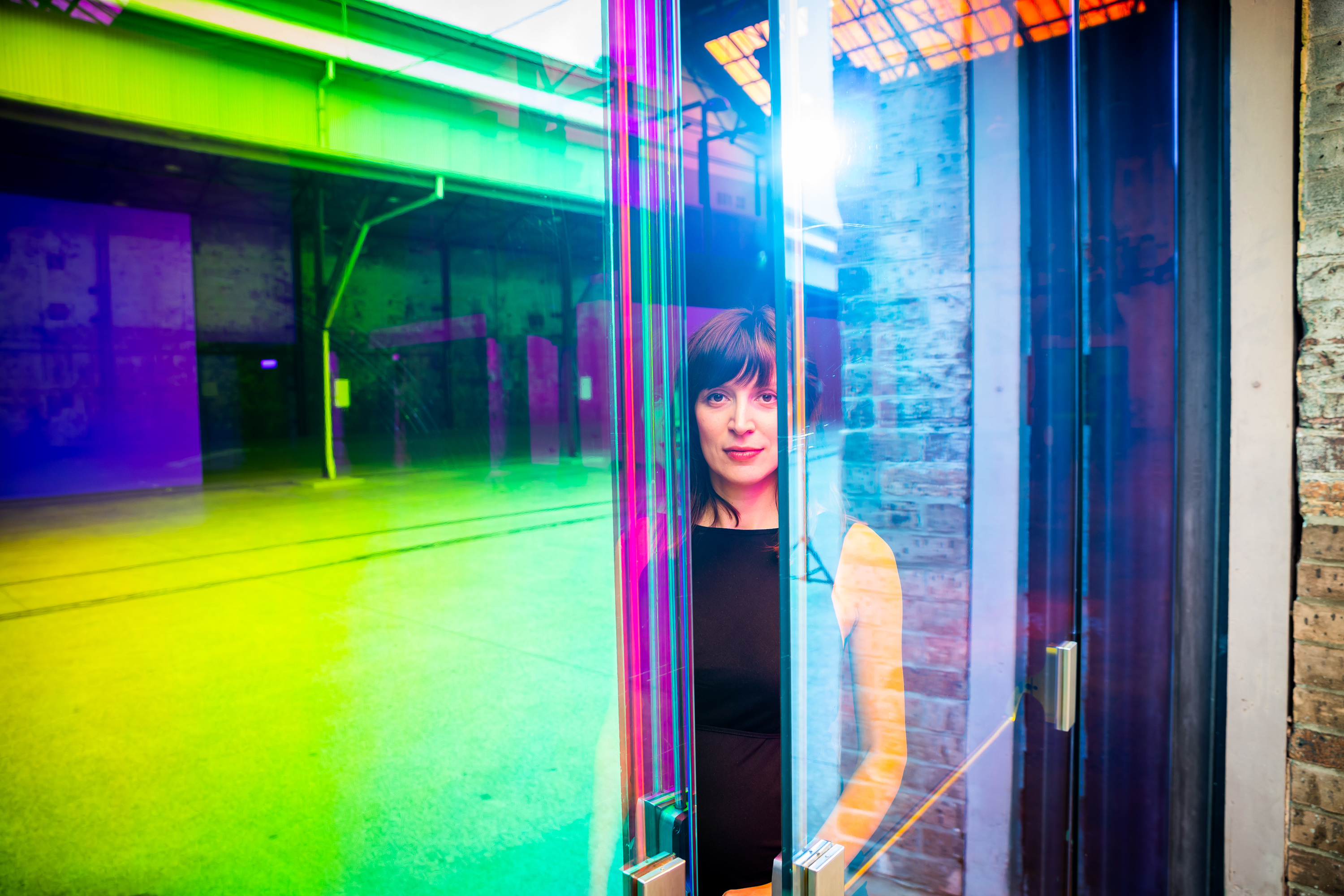 It's one of four major installations that are opening at Carriageworks this January, as part of Sydney Festival. Also opening this Wednesday are Daniel Boyd's 'Video Works' and Kate Mitchell's 'All Auras Touch'. Reko Rennie's 'Remember Me' opens later this month and will be on display for a full year.
Kudjala and Gangalu artist Daniel Boyd is known for his signature style, which sits somewhere between traditional Aboriginal dot-painting and Impressionist pointilism. The dot motif has appeared in plenty of his work, from large-scale public art installations to smaller paintings. Now it's been exploded out into a room-filling video installation at Carriageworks, as a dreamy cosmic journey through time immemorial. The installation also features a soundtrack by Boyd's long-time collaborators, Crayons.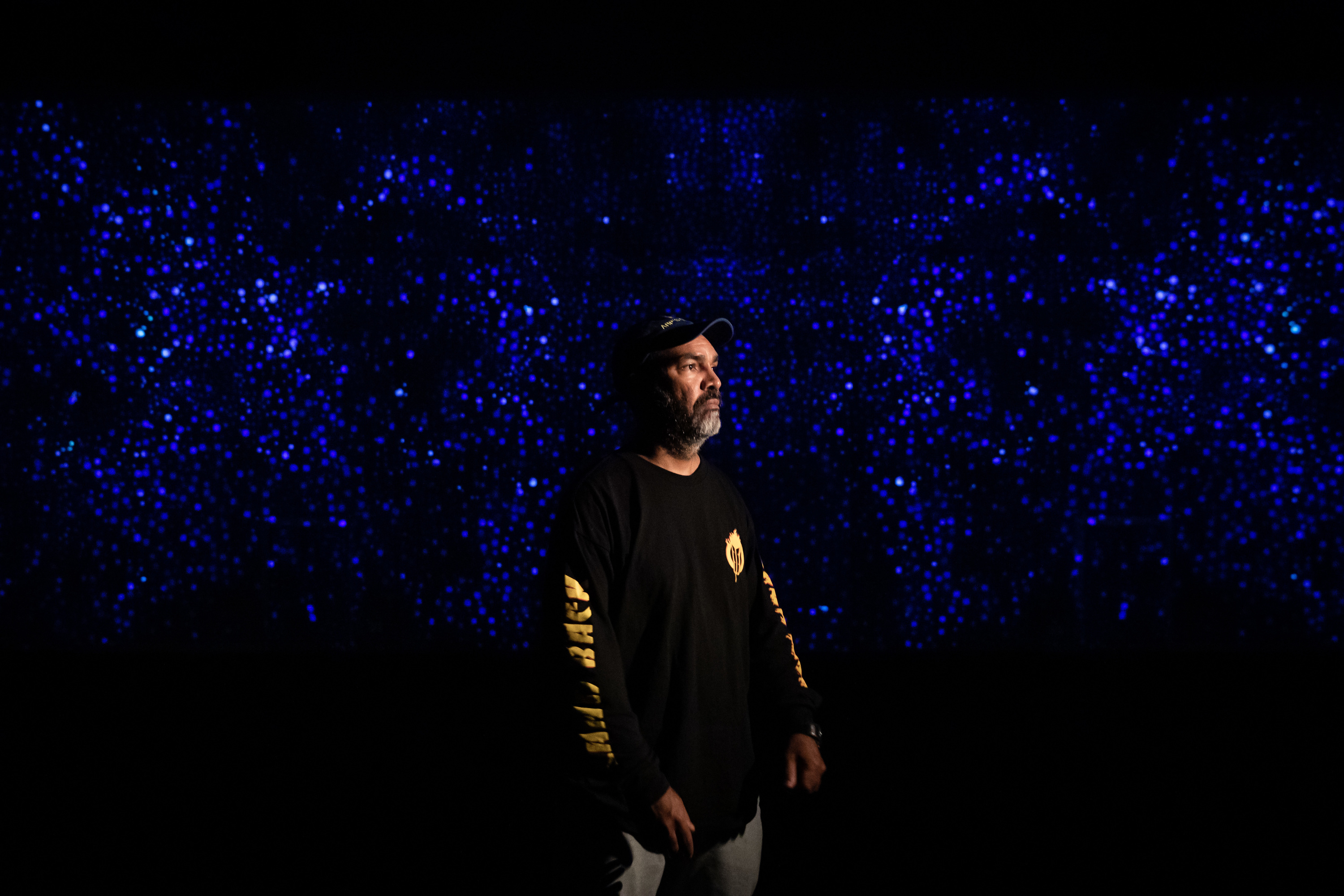 Sydney photographer Kate Mitchell's 'All Auras Touch' features a series of "aura portraits" taken with the "Aura Camera 6000", which was invented in the 1970s and shows electromagnetic fields. Mitchell will eventually have 1023 portraits, representing each job in the Australian and New Zealand Standard Classification of Occupations. So far, her installation features a few more than 400 portraits, and she'll be adding new portraits over the course of the exhibition.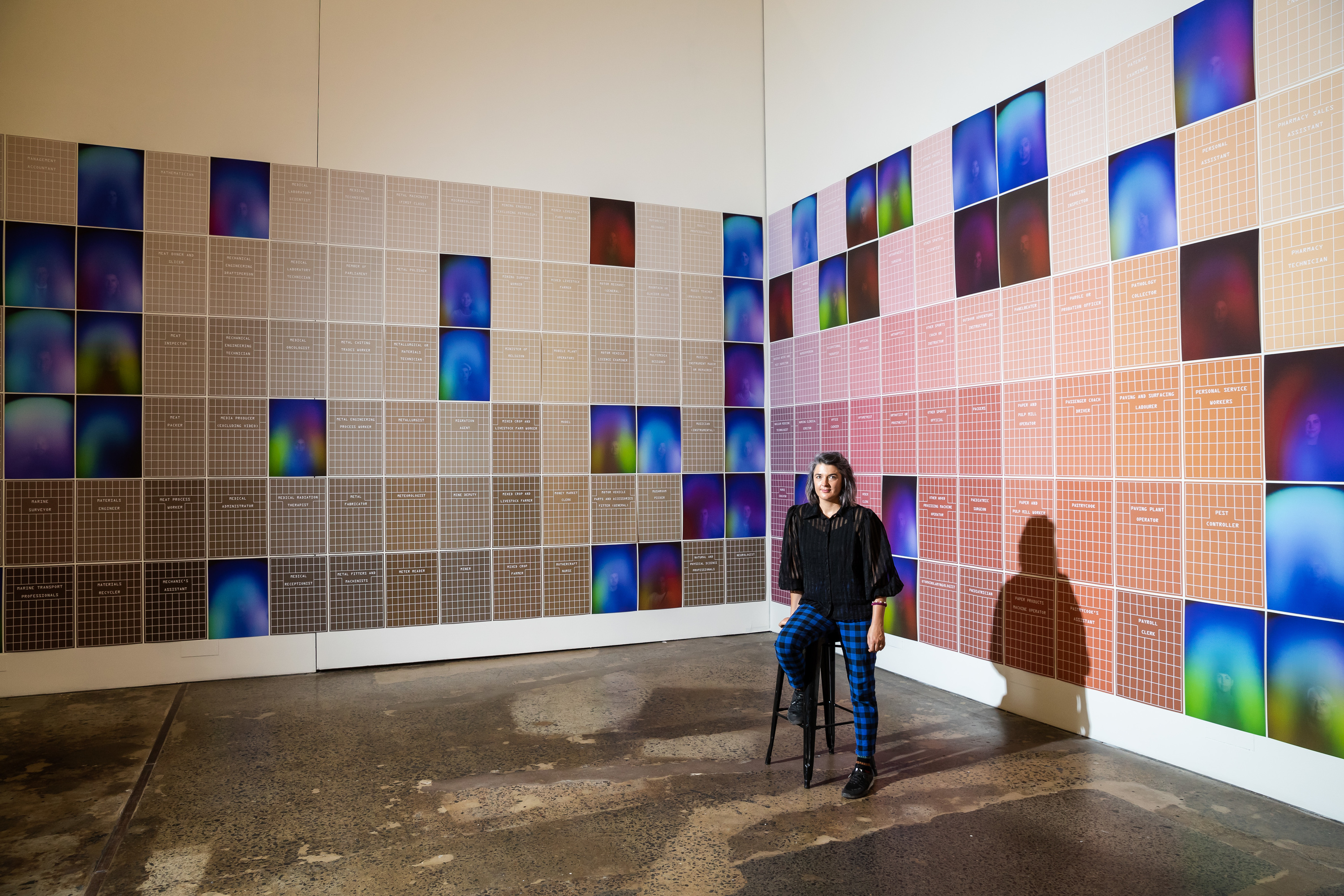 'Radiant Flux' is open January 8 to June 14, while 'Video Works' and 'All Auras Touch' are open January 8 to March 1.
Looking for more art this summer? Check out our picks of the Sydney Festival program.