The world is full of strange sports: toe wrestling, chess boxing, curling... While we might live in a country dominated by AFL across the winter and cricket in the summer, strange sporting start-ups have a serious following amongst their competitors.
'Headis' is one such sport, and it's just so strange it might actually be fun. Have you ever looked at a table tennis bat and thought 'My head would be better suited to this job'? You have? Seriously? Well then this is the sport for you.
The sport's creator is René Wegner, who decided to play table tennis with a soccer ball when the soccer pitch at their German university was occupied. And lo, Headis was born. Over the years the sport was refined, with René taking the 'head' part of soccer as well as most of the rules and all of the table from table tennis.

While it might seem strange to you and I, Headis has almost 80,000 players across Europe, with the sport included in the programs for many universities. Representatives from 12 countries competed at the recent World Championships in Germany.
In the hopes to spread the sport's reach, René is coming to Sydney for a series of demonstrations. UNSW's O-week visitors can try out the sport themselves, while Sydneysiders can see how it's done in a series of pop-up matches across the city. René will be hoping to showcase the sport's fun and casual atmosphere, as well as highlighting the respect and sportsmanship at the heart of the competition.
The actual matches themselves are quite fast paced, with players climbing up over and around the table in order to get into the perfect points scoring position. Have a look at the madness in the video below.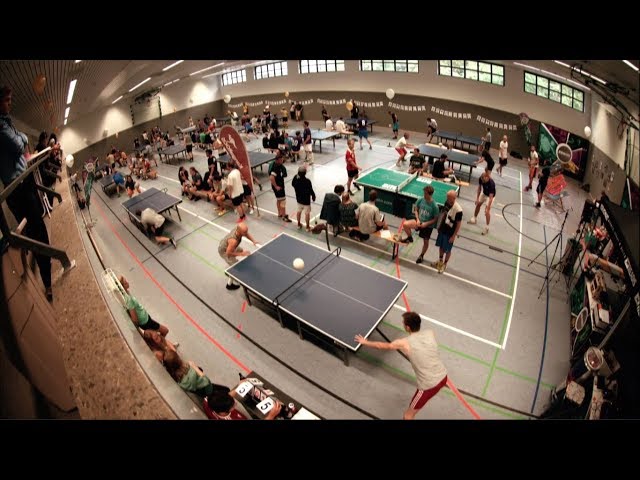 Here's where you can catch the face-smacking fun in Sydney:

Wed Feb 21 – UNSW O-Week, Randwick, all day
Thu Feb 22 –Martin Place, Sydney CBD, 10am-2pm
Fri Feb 23 – the Goods Line, Darling Harbour, 10am-2pm
Sun Feb 25 – PJ Gallagher's, Moore Park, 4pm-late.
'Head' along to get a facefull of the action.
More suited to the water? Here are the best places to go kayaking around Sydney.