Nick Cave creates fiercely beautiful, emotive and highly theatrical immersive art. He is part installation artist, part choreographer, part costumer, part sculptor, part sound artist and unceasing educator. His latest piece at Carriageworks sees him employ almost all of these disciplines to address some of the most pressing issues of our time: race relations, gender politics and gun violence. The title, "UNTIL", is a play on the phrase "innocent until proven guilty" or, in this case, "guilty until proven innocent."
Lisa Havilah, Carriageworks' outgoing director, said, "I think the magic of Nick Cave is he draws you in with extreme beauty but within that world he really seduces you to think in a different way."
Hers is a perfect description of the power of Cave's work.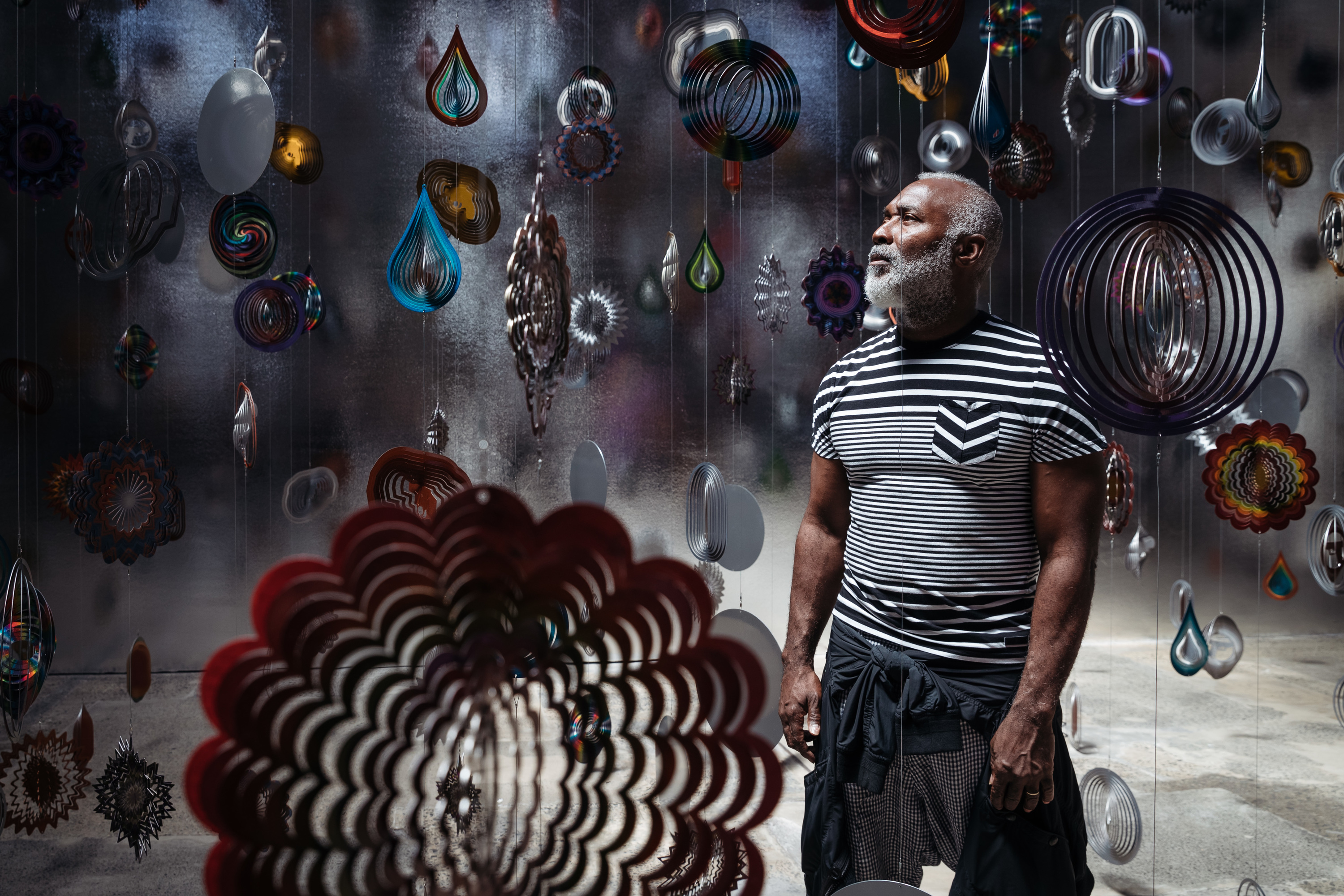 UNTIL was created to shift hearts and minds, and is Carriageworks' largest commission yet – co-commissioned with the Massachusetts Museum of Contemporary Art (MASS MoCA), where it premiered in 2016, and the Crystal Bridges Museum of American Art in Arkansas.
"I want to raise consciousness" Cave told Time Out. "My choice of materials or medium, or how I do this, changes year to year, but my objective always remains to create connection between people and to raise consciousness on important issues… Art can and will change attitudes."
His vision is extraordinary, using glass, light, scale and optimism to bust open the barriers. The sheer magnitude of the installation (90 per cent of which has been shipped from the US) instantly shifts our physical self-perception and allows us to sit, stand and live inside the art. The centrepiece of UNTIL is 'Crystal Cloudscape', a 12-metre long and six-metre wide cloud-like sculpture, weighing five tonnes, and suspended from the roof. Made from thousands of crystals, beads, found objects and a few chandeliers, visitors are invited to climb one of four ladders to view the majesty from the top level.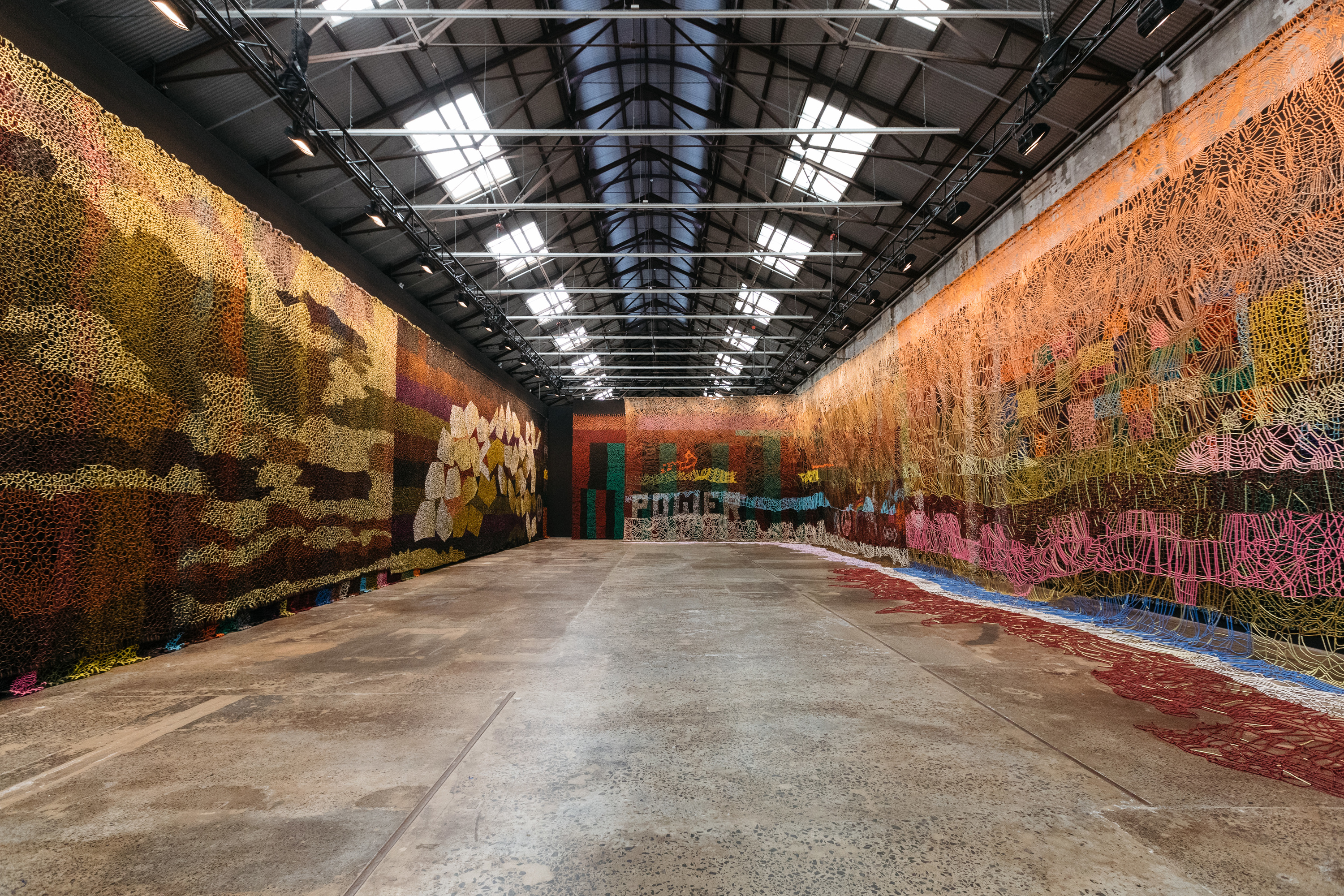 Other spaces within UNTIL include 'Hy-Dyve', an immersive 14-channel video installation, 'Flow/Blow', a fan propelled wall of shimmering mylar filament, and the 'Beaded Cliff Wall', an extraordinary room-filling installation constructed with millions of plastic hair pony beads. Among the playful and whimsical elements, there are also disturbing and somewhat jarring additions – there's a forest of 16,000 colourful wind spinners, with some depicting weapons, bullets and targets.
Cave's attention to detail and mastery of both the aesthetic and experience makes him one of the world's greatest installation artists. "I love thrifting and flea markets; I have a button man," Cave says. "I'm a collector, and most of my artworks are made with found objects."
There is an undeniable warmth and accessibility to Cave's demeanor – the richness of his humanity seems to be sewn into the heart of his art making. He sees himself first and foremost as a messenger; a conduit for higher connectivity. He is providing a platform or, rather, a stunning backdrop in order to hold us close as we address issues facing America, as well as local issues.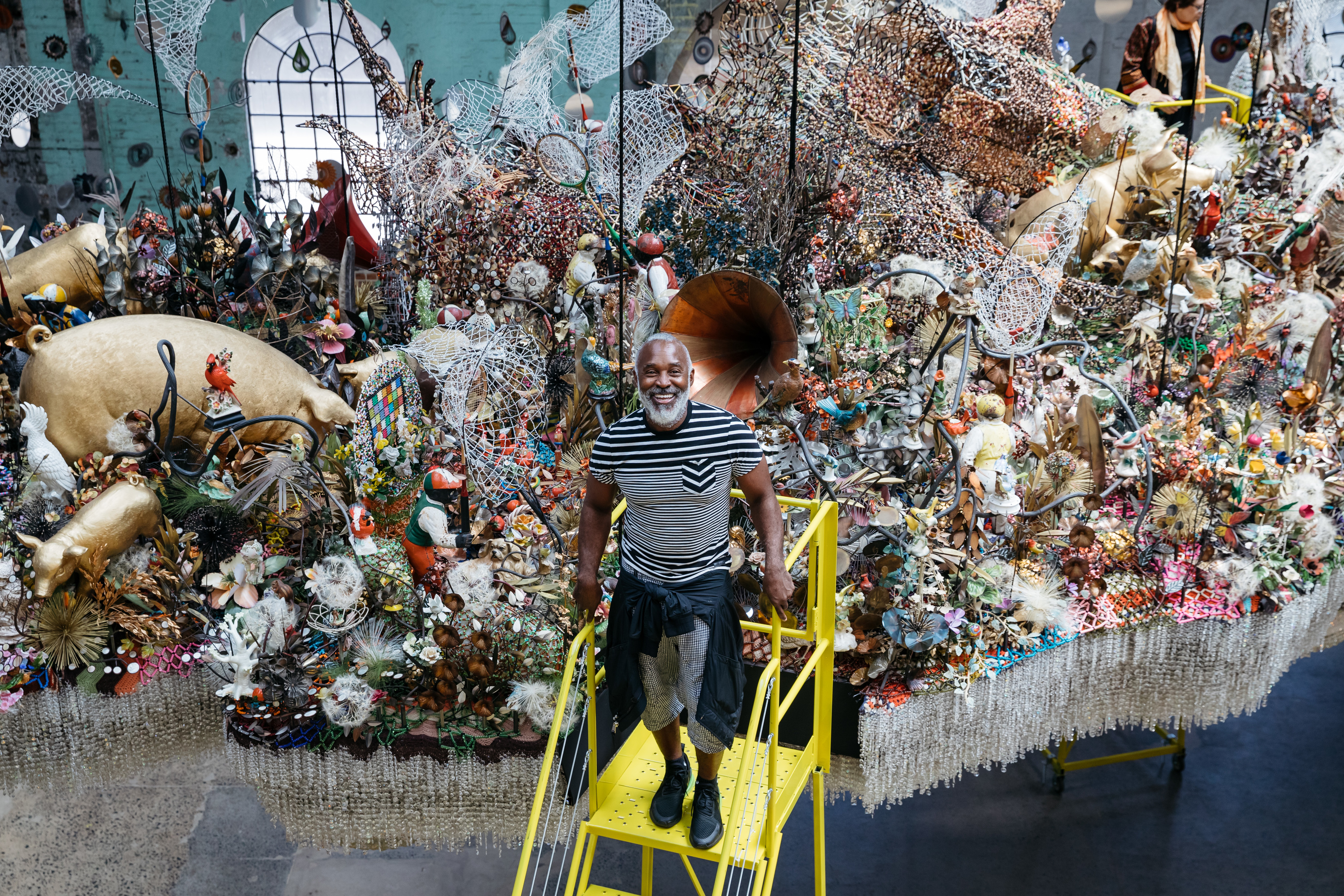 "We're working with Australian artists of all colours, creeds and orientation to address the injustices within the system [in Australia], to begin and continue the tough conversations," Cave says.
The "Call and Response" program brings together Australian artists across summer to interact with the installation in Redfern. As you picture the transformation of Carriageworks into Cave's ultimate art-scape, soft up against interventions by the likes of Bhenji Ra, Mojo Juju and Atong Atem, the full divinity of Caves offer hits home.
Through UNTIL, Cave is doing the very thing we need the most in these dark and divisive times: he's creating a safe haven in which we have the opportunity to grow closer together.
Nick Cave's UNTIL is at Carriageworks until March 3.
Looking for more blockbuster art this summer? Check out the best exhibitions in Sydney this month.