The 2018 festival came to an official close on Sunday June 17. Over the 12 days, Time Out's gang of rabid cinema fans saw their fair share of Turkish epics, Australian premieres and fantasias on the theme of Don Quixote, and we've narrowed down our favourite collective viewing to this shiny top 11.
To save you from FOMO, we've noted where the films are being reprised this week at encore screenings, or where they have commercial releases on the horizon. Happy viewing.
Three Identical Strangers
An extraordinary tale expertly told, this doco focuses on identical American triplets who were separated at birth and learned of each others' existence at age 19, becoming international celebrities in the process. One moment the brothers are living it up at Studio 54 and cameoing in Madonna movies; the next they're learning the unconscionable truth behind their separate adoptions, with tragic consequences. Both funny and shocking, this was a great film to watch with an audience. Nick Dent
How can you get to see it? There's an extra session at Dendy Newtown on Tuesday 19 June, 6.30pm.
The Kindergarten Teacher
The nervous giggles ringing through the State Theatre said it all. This uncomfortable story about a kindergarten teacher named Lisa (Maggie Gyllenhaal) who identifies a talent for poetry in Jimmy, one of her five-year-old students, starts innocently enough. Lisa dabbles in poetry herself, and when Jimmy starts spouting beautiful verse, she is overcome with an admiration for his talent that snowballs into an unnerving passion. The ways in which she attempts to inspire the much-too-young bard get increasingly line-crossing, and we as an audience have no choice but to squirm through it. Claire Finneran
How can you get to see it? Madman Distribution have snapped up the local rights, so stay tuned.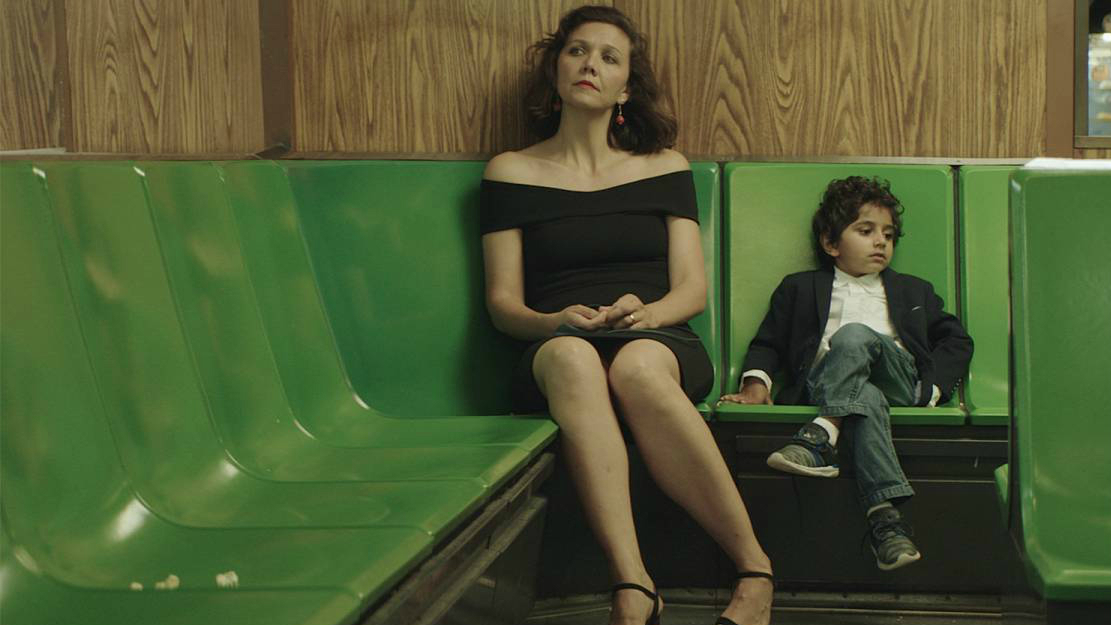 Photograph: Supplied
BlacKkKlansman
Spike Lee's remarkable film about Ron Stallworth (John David Washington), an African-American police officer who successfully infiltrated the Ku Klux Klan, is an enjoyable, funny effort that delivers a powerful message. When you see the real footage of former KKK 'Grand Wizard' David Duke praising president Trump after the violent attacks on protesters in Charlottesville, it drives that message home in a more devastating contemporary reality. Adam Driver is captivating to watch as the Jewish officer who impersonated Ron for face-to-face meetings with Duke. Emma Joyce
How can you get to see it? There's an extra session at Dendy Newtown on Wednesday June 20, 8.15pm, and it releases in Australian cinemas on August 16.
Upgrade
A cyberpunk schlockfest in the grand tradition of Robocop and The Lawnmower Man, Upgrade is modest on budget, big on ideas, and a total blast. The new film written and directed by Saw and Insidious co-creator Leigh Whannell has a paralysed motor mechanic (Logan Marshall-Green) implanted with a revolutionary chip called STEM that can restore his ability to move and has the incidental side effect of making him a total badass at hand-to-hand combat. He begins tracking down his wife's killers and taking them out in giddy scenes that juxtapose extreme violence with comedy. ND
How can you get to see it? Lucky you – it's in cinemas now.
The Breaker Upperers
Imagine Tina Fey and Kristin Wiig with flattened vowels and you'll come close to grasping the hilarity generated by Jackie van Beek and Madeleine Sami – the writers, directors and stars of this new deadpan Kiwi comedy. They play friends who run a lucrative business contriving relationship break-ups. An exhilarating pre-title sequence shows them faking deaths, disappearances and pregnancies to help a range of clients escape their romantic entanglements. ND
How can you get to see it? It releases in Australian cinemas on July 26.
The Poetess
This gripping documentary follows Hissa Hilal, a Saudi writer and mother of four who entered a popular reality TV show called Million's Poet wearing a burqa. Million's Poet is a Middle Eastern version of The Voice but rather than hopefuls belting out pop songs contestants recite their own poetry. The talent show theatrics, coupled with Hilal's eloquent takedown of fatwa-issuing conservative clergies, make this a super-entertaining watch. We also see the less glamorous reality of her situation off camera: Hilal received death threats and a surfeit of attention from Western media. CF
How can you get to see it? Bubow – this is the exactly the kind of film the SFF exists for, as there's no local release in sight, although keep an eye on SBS.
You Were Never Really Here
With this impressionistic and enigmatic thriller taken from a short novel by Jonathan Ames, British filmmaker Lynne Ramsay (We Need to Talk About Kevin) is back on top form with a vengeance – literally. You Were Never Really Here centres on burly hitman Joe (Joaquin Phoenix) who's contracted to find and return to her politician father an underage girl abducted into sex slavery. What might have been an unbearably grim trip into a sordid underworld does, against the odds, have a solid underpinning of compassion. Geoff Andrew
How can you get to see it? Umbrella Entertainment are releasing it locally later this year.
Terror Nullius
There are so many Australian pop culture references in this 55-minute cinema mash-up that as soon as the credits roll you'll want to watch the whole thing again, only slower and with a pause button to Google the historical quotes. This highly political film is named for our biggest cultural shame, and art collective Soda_Jerk want you to squirm at characters from Picnic at Hanging Rock and Skippy the Bush Kangaroo viewed through darker, more challenging colonial lenses – through to laugh-out-loud moments of Australian politicians dropped into national gems like Mad Max: Fury Road and The Babadook. It's poetic, uncomfortable and essential viewing for anyone who identifies as Australian. EJ
How can you get to see it? Visit Melbourne. The Australian Centre for the Moving Image is showing it every hour on the hour until July 15.
Photograph: Supplied
Genesis 2.0
American geneticist, molecular engineer and chemist George Church is to woolly mammoths what Richard Attenborough's character was to the dinosaurs in Jurassic Park in this ethically complex documentary that explores the next frontier of genetic cloning. It's not all white lab coats and DNA strands – the film beautifully depicts icy tundras of the New Siberian Islands and the high stakes search for the tusks of mammoths and well preserved mammoth carcasses. Think of it as an antidote to Jurassic World 2. Jordan Kretchmer
How can you get to see it? Keep an eye on streaming services such as DocPlay.
Filmworker
Leon Vitale was a promising young British actor whose career was on an upswing when Stanley Kubrick cast him in 1975's Barry Lyndon. Vitale was so impressed with the director that he gave up acting to become Kubrick's right-hand man, and effectively an extension of the director's ego. Vitale worked 15-hour days variously as casting director, archivist, trailer maker, colour grader, and cat surveillance expert, to the detriment of his own health and wealth. It's a gripping portrait of obsession and the power of a genius to bewitch his followers. ND
How can you get to see it? Sorry Kubrick fans: you may have to wait till it's on iTunes or the streaming services.
Ága
Humanity's impact on the world has been explored in many stories, but few as beautiful as Bulgarian director Milko Lazarov's Ága, which was an Official Competition film. The fictional tale follows a couple living on the edge of the Arctic in a yurt that's barely able to weather a violent storm let alone an early spring or the overpopulation of crows flying above it. Yet the elderly couple comfort each other with song and stories, remembering their children's youth. It's a pseudo-doco filled with metaphors and longing for a world we can't get back once it's gone. EJ
How can you get to see it? Madman have the local distribution rights, so keep an eye on the marquees.