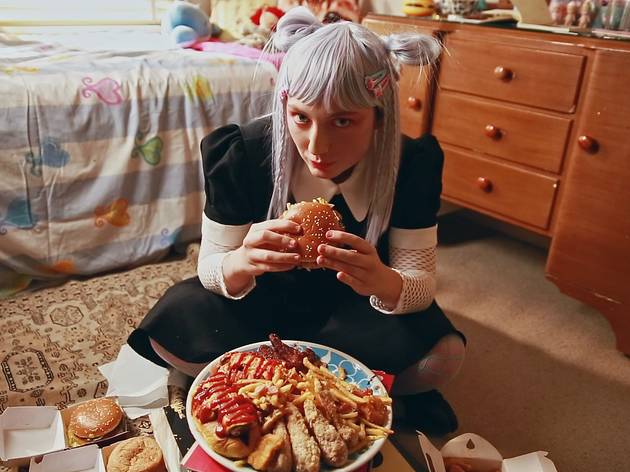 1/7
Photograph: Supplied/Sydney Film Festival
'Mukbang'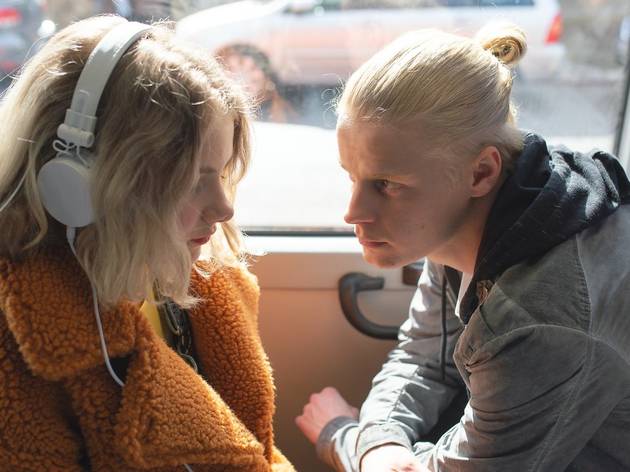 2/7
Photograph: Supplied/Sydney Film Festival
Force of Habit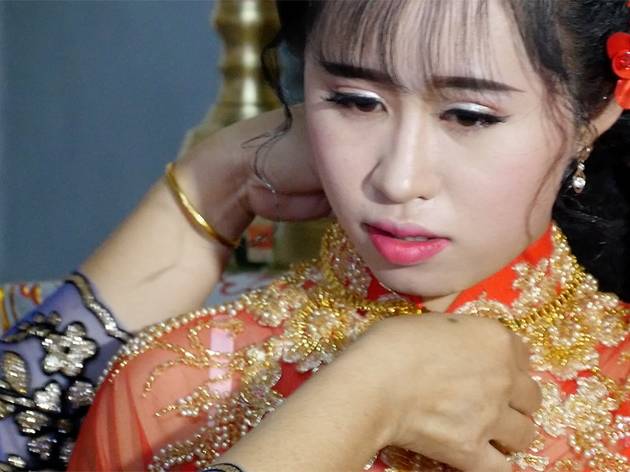 3/7
Photograph: Supplied/Sydney Film Festival
A Hundred Years of Happiness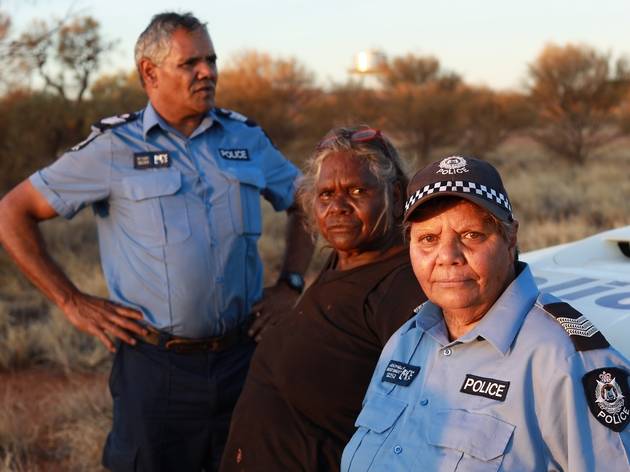 4/7
Photograph: Supplied/Sydney Film Festival
Our Law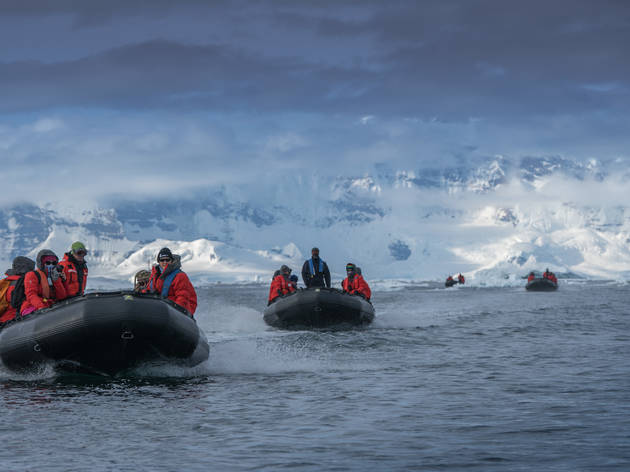 5/7
Photograph: Pieter de Vries ACS
The Leadership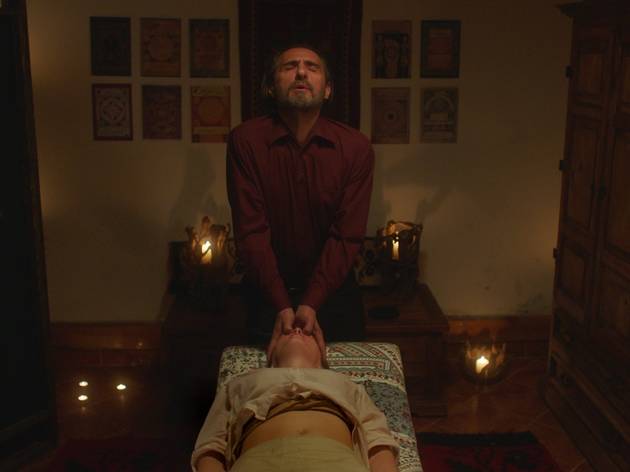 6/7
Photograph: Supplied/Sydney Film Festival
Zana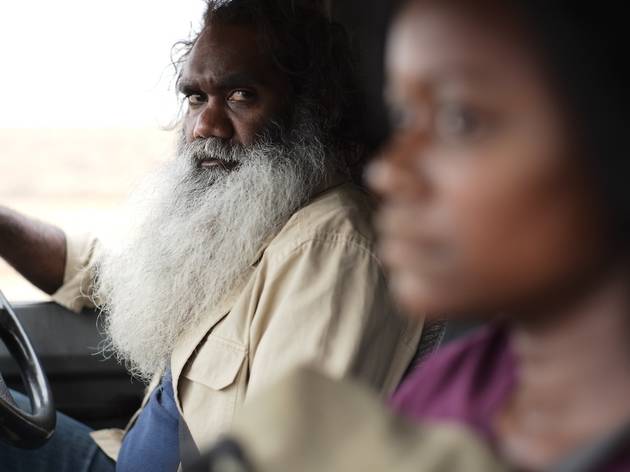 7/7
Photograph: Supplied/Sydney Film Festival
'Aayan'
Time Out says
Tune in from home for some of the best new filmmaking from Australia and Europe
The Sydney Film Festival's virtual edition is a lean, mean awards machine, focusing on its awards program for Australian filmmakers and helping to support an impacted industry. The full program of 33 films will be accessible from the Sydney Film Festival website, where single-screening tickets and package deals alike will be available, including the entire festival for $199.
The festival comprises four strands: Documentary Australia Award Foundation for Australian Documentaries (ten feature-length films); Dendy Awards for Australian Short Films (ten short films); Europe! Voices of Women in Film (ten features and documentaries); and Screenability, supported by Create NSW (three short films). Awards will be given out in a virtual ceremony on Thursday June 18.


Price: $14 per film or all ten for $99
Ten new local documentary features will compete for the $10,000 cash prize. The theme of identity is central to most of the finalists.
Tom Murray's The Skin of Others is the story of Douglas Grant, an Indigenous man who fought in the First World War and went on to become an advocate for Indigenous rights. This is the final film to feature the great Australian actor Tom E Lewis (The Chant of Jimmie Blacksmith). Cornel Ozies' Our Law follows two police officers working in Australia's only entirely-Indigenous police station, in a town that is 330km west of Uluru. The film offers solutions to the racism endemic to Australian policing.
A prizewinner at the Gold Coast Film Festival earlier this year, Morgana homes in on a 50-year-old homemaker who reinvents herself as a feminist porn star. Meanwhile in Women of Steel, filmmaker Robynne Murphy tells the inspirational story of how she led a campaign in the 1980s to force BHP in Wollongong to hire women, eventually changing workplace rules around the country.
Kiki Bosch is almost unique among free divers in that she dives into freezing cold waters without a wetsuit. Nays Baghai's visually stunning film Descent tells how she used cold-water immersion to cope with sexual trauma. Ill Baré's The Leadership follows women in STEM who suffer sexism in the workplace travelling to Antarctica with a leadership coach.
Rosemary's Way is a portrait of Rosemary Kariuki, who is multicultural community liaison officer for the NSW Police and runs initiative for African migrant women. Documentary-fiction hybrid The Plastic House is filmmaker Alison Chhorn's exploration of identity and family from an Asian-Australian perspective and A Hundred Years of Happiness is a fly-on-the-wall look at a Vietnamese woman preparing to migrate to South Korea to get married.
Finally The Weather Diaries is Kathy Drayton's meditation on her daughter's future in the face of world inaction on climate change, juxtaposed against the plight of Sydney's flying fox population.
Price: $14 per film or all ten for $99
The festival's regular focus on women filmmakers in Europe returns as per usual. The features cover themes of abuse, marriage, family and poverty, and span drama, horror and documentary genres.
My Little Sister is a spiky Swiss-German character piece about a playwright (Nina Hoss) whose twin brother (Lars Eidinger) is diagnosed with leukemia. Also from Germany, Kids Run is the debut feature of Barbara Ott, and concerns an impoverished young father who enters an amateur boxing match to try to win the cash.
From Sweden, Amanda Kernell's Charter is a nuanced portrayal of a flawed mother (Ane Dahl Torp) who kidnaps her children from their father during a custody dispute to take them on holiday to Tenerife. Finnish portmanteau film Force of Habit has seven female directors telling seven tales of gender and exploitation.
The documentaries in this strand are Lessons of Love from Poland, about a 69-year-old woman who has to fight to reinvent herself after ending her abusive 45-year marriage; A Year Full of Drama, in which a young theatre first-timer takes on a full-time job to review every production in Estonia for a whole year; and
They Call Me Babu, an archival documentary exploring the forgotten legacy of Indonesian nannies working for European families in the former Dutch East Indies.
Antoneta Kastrati survived the war in Kosovo and has made documentaries about it. She now turns to fiction with Zana, a drama with overtones of horror and fairytale in which a woman (Adriana Matoshi) who has lost her daughter in the war tries to become pregnant again while suffering through hallucinations associated with PTSD.
In sci-fi thriller Sea Fever, an irish fishing trawler falls prey to a deadly sea creature, while in sensitive Danish drama A Perfectly Normal Family, a little girl's father comes out as transgender.
Price: All three short films for $5
Screenability is the Sydney Film Festival's platform for screen practitioners with disability, presented in partnership with Screen NSW. Three short films will be showcased. 'Groundhog Night', directed by Genevieve Clay-Smith and Rawley Reynolds, starring well-known actors Chris Haywood, Robyn Nevin and Susan Prior, has a man caring for his disabled daughter and encountering difficulties when his
in-laws come to stay. 'Diving In', co-directed by former Youth Paralympian Adam Bowes and Nina Oyama, concerns a double amputee and competitive swimmer who must overcome a mean prank. And 'Safety Net' directed by Anthea Williams, is about a cheeky 12-year-old boy in emergency care following his mother's arrest.
Price $14 for ten short films plus the three Screenabilty films
Sydney Film Festvisl's short film competition is now in its 51st year and has been sponsored by Dendy since 1989. There are three prizes (for the best film, director and animation) and the jury this year consists of directors George Miller and Sophie Hyde along with acting great Bryan Brown.
The ten films include 'Mukbang', in which a high schooler discovers South Korean 'mukbang' videos and has a sexual epiphany; 'Obscura', a stop-motion animation that reveals the creatures living inside cameras; 'Ayaan', about an escaped asylum seeker who encounters an Indigenous man and must decide whether to trust him; and 'Idol', wherein a Chinese celebrity is called into an emergency meeting with his manager following a fan's suicide.
Tickets for Sydney Film Festival 2020 are on sale now. You can also make a donation to help keep the festival alive.
Bonus Initiatives
We Are One: A Global Film Festival May 29-Jun 7
The Sydney Film Festival program is complemented by the international offerings of the ten-day We Are One: A Global Film Festival, which features programming from 20 major international festivals streamed for free on YouTube. Movies from Sundance, Berlin, Cannes, Tribeca, Venice and more will be screened. There'll be films, music, comedy and conversations and the program will be announced soon.
Sydney Film Festival Collection Jun 10-Jul 10
The festival will partner with SBS to present a specially selected lineup of 40 features and documentaries that have screened at SFF in the past. This is a fantastic opportunity to catch up on both all-time great movies and more obscure festival favourites that may have limited availability outside of the festival context. The movies will stream for free on SBS on Demand. They include Academy Award-nominated Belgian drama The Broken Circle Breakdown (2012); Studio Ghibli's stunning animated fantasy fable The Red Turtle (2016); winner of the Best Australian Documentary category at Sydney Film Festival last year She Who Must Be Loved (2018); and Kelly Reichardt's powerful triptych Certain Women (2016), starring Laura Dern, Kristen Stewart and Michelle Williams.
SFF Reverse Shot
Still kicking yourself that you missed the Bong Joon-Ho Parasite Q&A from last year? Never fear – the SFF has recorded many of its film conversations, and is rolling them out on its website, one a week, for SFF Reverse Shot. Bong is episode one, while subsequent episodes already available include Ben Mendelsohn, the cast and crew of Judy & Punch, and We Don't Need a Map filmmaker Warwick Thornton.
Nashen Moodley discusses 67th Sydney Film Festival: Virtual Edition.
Details