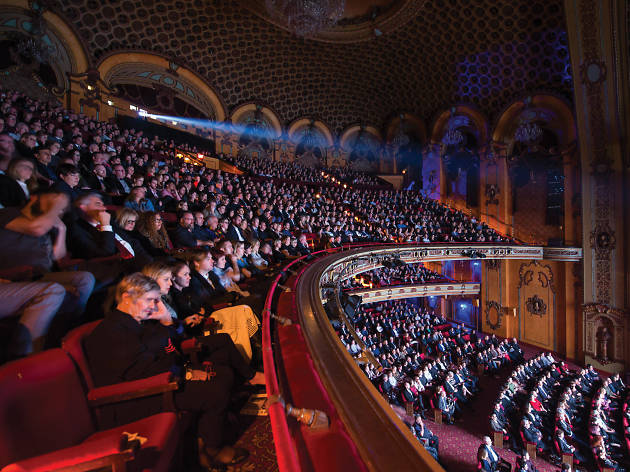 The 64th festival kicks off on June 7 for 12 jumbo days of movies, talks and parties
The Sydney Film Festival returns for its 64th year with 288 thrilling, fascinating and entertaining movies you won't find at the multiplex.
The Ritz Cinema in Randwick this year joins the list of venues hosting the festival, bringing great cinema to the eastern suburbs. As always the State Theatre will be the epicentre of the action, with screenings also occurring across the CBD, Newtown, Cremorne and Western Sydney.
Special guests attending include Australian and international stars David Wenham, Ben Mendelsohn and Vanessa Redgrave; critically acclaimed directors like Warwick Thornton, Ildikó Enyedi, Amat Escalante, Alain Gomis and Shahrbanoo Sadat; and VR collective BADFAITH.
As well as the latest films plucked from festivals such as Sundance, Toronto, Berlin, Venice and Cannes, the SFF this year features a number of special sections.
They include Europe! Focus on Women in Film; Essential Kurosawa Selected by David Stratton; Smash It Up: Celebrating 40 Years of Punk; Feminism & Film: Sydney Women Filmmakers, 1970-85; Screenability (for filmmakers with disability); and Country Focus: Canada.
It's the tenth anniversary of the Sydney Film Prize, the festival's official competition section. The $60,000 cash prize is presented at SFF's Closing Night ceremony on Sunday June 18.
Bookings to all films are now open and tickets for regular screenings are $19.90.
The 25 best films in Sydney Film Festival – Time Out critics' picks.