Last week, San Francisco-based company Lime dropped 1,000 new dock-free hire bikes into Sydney's suburbs, seemingly unaware of our city's reputation for picking up stray bikes and hurling them into the harbour or up into the nearest tree.
In July, hire bike companies Ofo and Reddy Go withdrew from the market leaving only Mobikes dotted around street corners (or on the roof of bus stops – we see you, Surry Hills Shopping Village). So why would another company want to risk the same fate?
Lime's luminescent green cycles are electric powered and, as the company says, they're responding to the landscape of our city better than the heavy, pedal-powered bikes of other companies. Lime has seen success in cities like Seattle, and they're saying the lithium batteries on each of their bikes means riders can reach speeds of up to 23.8km/h, even if they're trying to scale Foveaux Street.
Time Out gave the new bikes a shot, which is relatively easy to do. Once you've downloaded the app and topped up a minimum of $10 to your account, you simply locate a bike with the map on your phone and scan the QR code on the handlebars or rear to unlock it.
We did experience some delays with the QR code scanner, and once the bike was locked it took a couple of seconds before the app registered our ride had completed. But it was reassuring to see the battery life of each bike in the area via the app. Lime says their operational staff will replace batteries on bikes every two days, and from what we can see there are bikes from Watsons Bay to Marrickville, Drummoyne to Coogee, according to the map.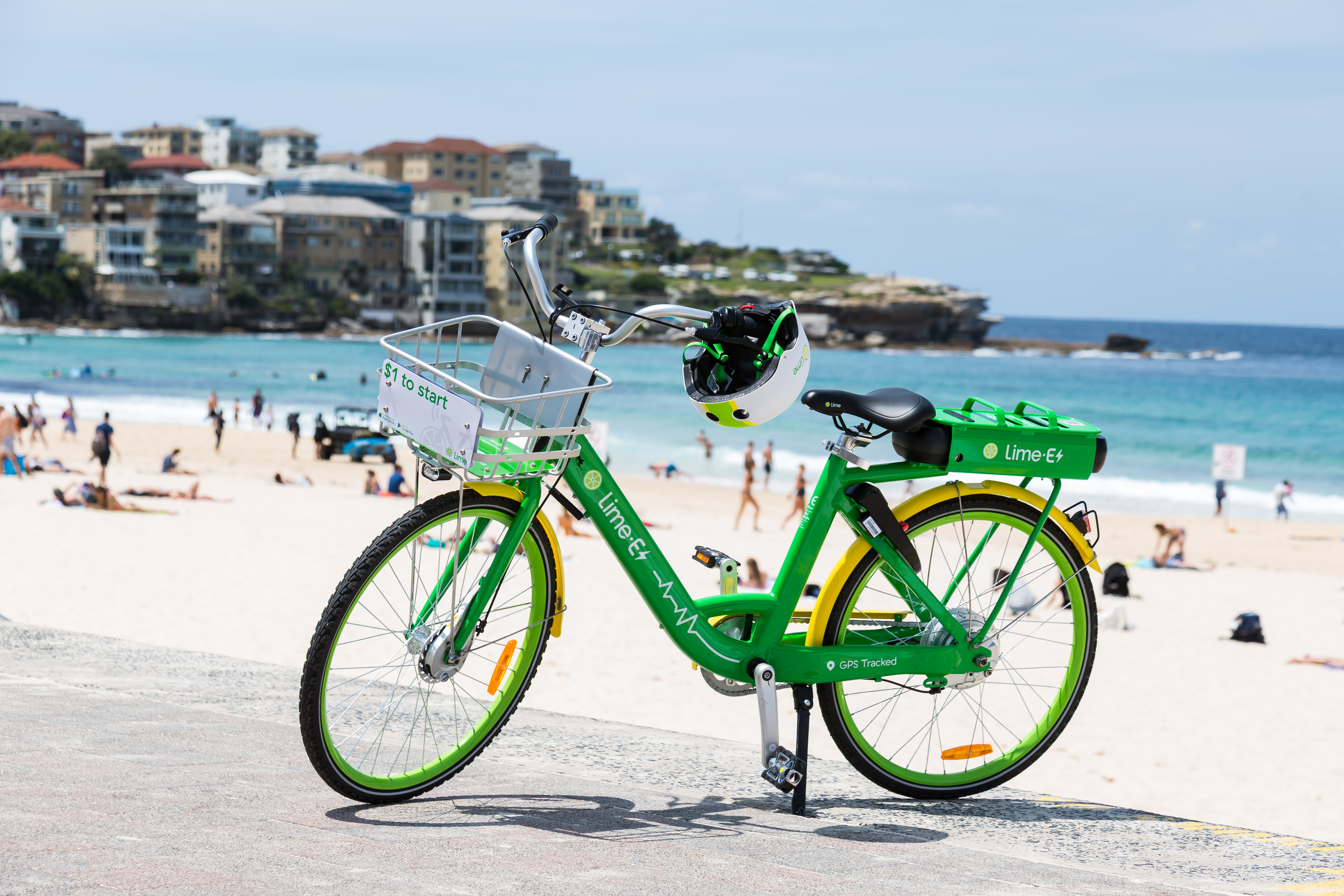 Lime plans to scale up the operation to more Australian cities, depending on customer uptake – and that might be the tipping point for some Sydneysiders. One of the loudest complaints for the other hire bike companies was that bikes were everywhere, taking up space on pathways where other users – people in wheelchairs, or with prams – were forced to use the road. If Lime scales up too quickly, they could lose the market altogether.
As far as price goes, they say it's $1 to hire plus 30 cents per minute. In our experience, a 2.2km ride from Pyrmont to Glebe, which took 12 minutes, ended up costing $4.60 – so not exactly competitive when the Light Rail is $2.10 for the same trip and significantly quicker. But it did shake up our Tuesday routine.
The main plus-point for hiring an electric bike is that you get an extra hit of power as you accelerate off from the traffic lights, or as you hit a stretch of straight, obstacle-free pathway ahead. It's not entirely true that you'll have a sweat-free journey – that's dependent on other factors, such as how hairy your experience is of Sydney's cycle lanes – but we didn't feel the need to pack a change of clothes for the office. For us, it halved our walking time for the same distance, but wasn't enough of a calorie burner to cancel our bootcamp membership.
The other issue is that our two rides were helmet free, which is illegal in NSW. On the bikes we've found they didn't come equipped with a helmet, leaving it up to the rider to take the risk of a fine, or worse. Lime says some of their bikes have helmets attached, and they advise all riders to follow the law.
It's too early to say if Sydney's mean streets will accept the alternative transport and welcome new riders, or if Lime will be a distant memory come 2019. The company also has electric scooters, which they plan to launch in Brisbane where there's government support for the initiative. Sadly, we're unlikely to see that introduced here because in NSW powered scooters are not allowed to be ridden on public roads and pavements.
Let's hope they don't all end up littering the harbour.
Find out more about Lime Bikes.
Already sold? Find the best cycling cafés in Sydney.